Three beautiful picture books to share at Christmas.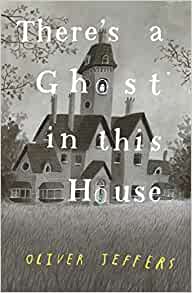 There's a Ghost in this House by Oliver Jeffers
Nothing like the winter and Christmas to bring out stories about ghosts and this one is bound to amuse both adults and children alike. A little girl lives alone in a house and thinks there's a ghost although she hasn't seen one. She takes you on a tour of the old building, showing where's she's looked – but who is following and watching her?
Great fun and beautifully illustrated by the world renowned author.
There's a Ghost in this House: A perfect gift for all ages!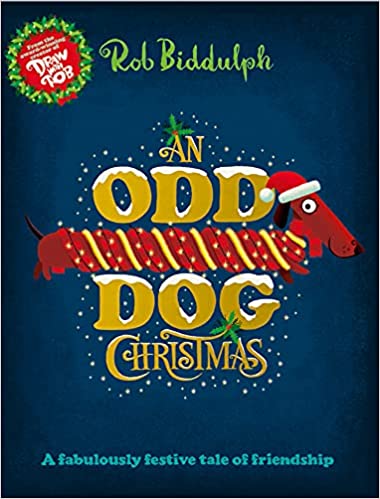 An Odd Dog Christmas by Rob Biddulph
I have loved previous Odd Dog books by this author and this one is no exception. A heartwarming tale told in rhyme about Odd Dog who couldn't find a present for her special friend but then learned the greatest lesson of all when she steps in to help Santa as he is one reindeer down.
The illustrations – once again by the author – are brilliantly festive, encouraging lots of discussion and festive excitement.
An Odd Dog Christmas: A festive story about stepping up and letting your Christmas light shine, from the award-winning creator of the internet sensation Draw with Rob!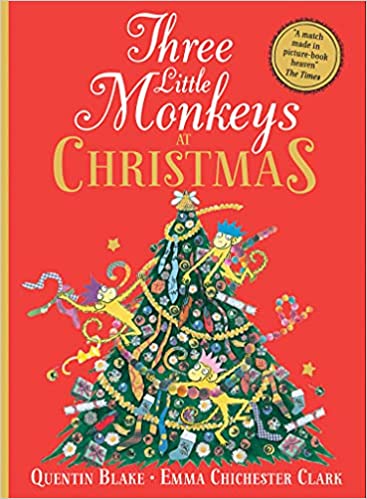 Three Little Monkeys at Christmas by Quentin Blake, illustrated by Emma Chichester Clark
Quentin Blake is famous for his own illustrations but this time he has written this beguiling story for artist Emma Chichester Clark who was one of his students at The Royal College of Art. When Hilda Stubbs takes her three little moneys with her on a Christmas visit to her rich Uncle Gilbert, they get up to all manner of mischief. Uncle Gilbert has some beautiful works of art and his most precious is a golden tea pot. Each time uncle and niece return to the apartment monkeys had been rearranging everything but on the last occasion there is a surprise in store and for once the monkeys are not scolded.
Three Little Monkeys at Christmas: A wickedly funny festive adventure!