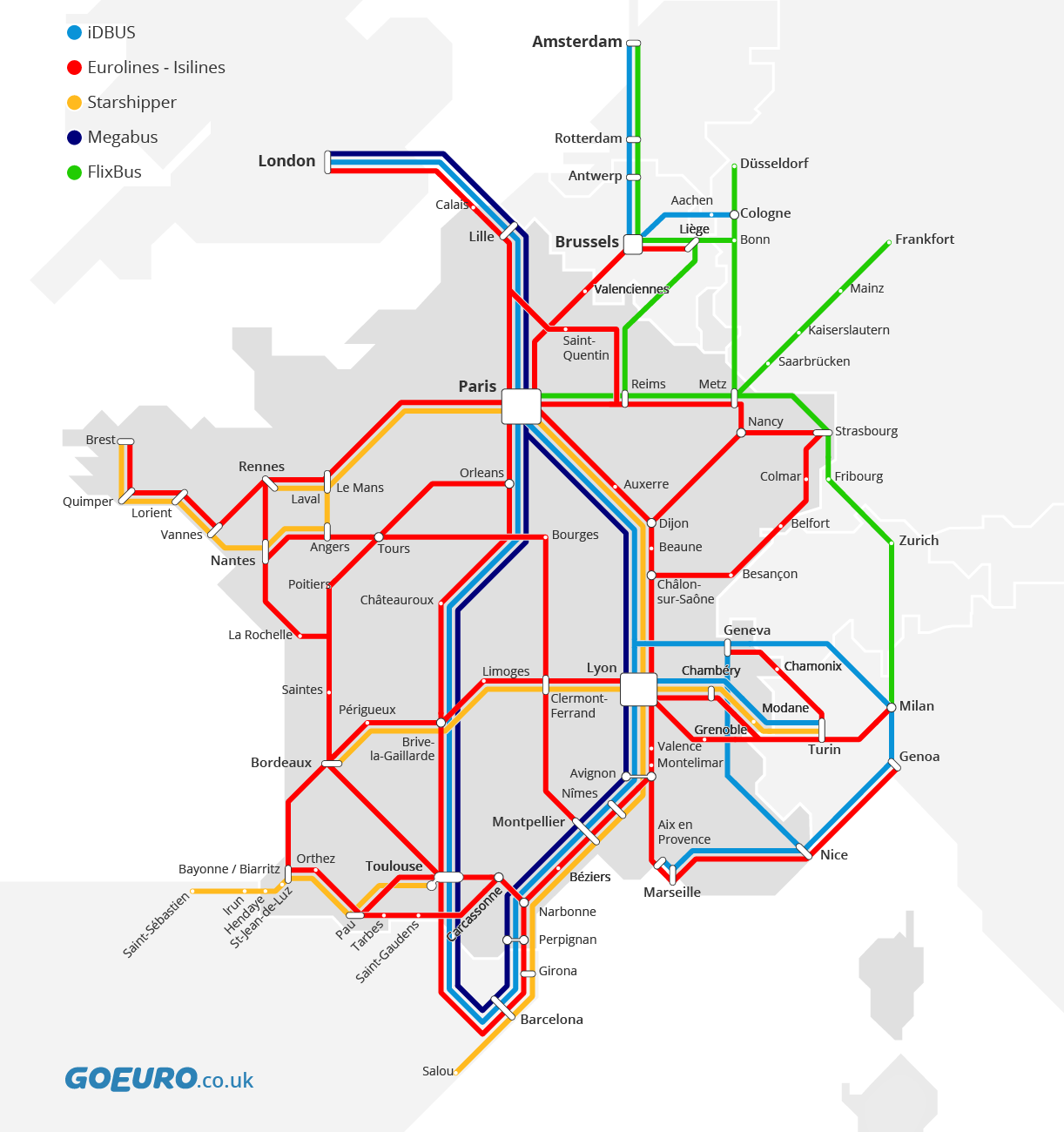 The deregulation of the French market as a result of the Macron Law, a bill designed to modernise France's economy, speed up growth and deregulate many industries, is expected to encourage a further 800,000 Brits to use coach transportation services in the years to come. A 10 to 70 per cent drop in ticket prices over the next year as more operators come into the market is also probable.
British companies, such as National Express and Megabus, are expected to expand their services into other areas of France outside of Paris.
The most popular coach journeys in France take place between Paris and other major French and European cities such as London, Amsterdam, Brussels, Barcelona, Lyon or Marseille. Travellers will appreciate the services running through the South of France including the A9 road to Barcelona and the A7 ("Highway of the Sun"), which has been deemed the most beautiful motorway in France.
The main coach providers operating in France include Eurolines, which provides many journeys across Europe, and iDBUS. There are also a number of regional companies operating in smaller, more concentrated areas like Les Cars Phocéens who run a regular service between Marseille and Nice. Many of the large cities in France also have transit buses that provide reliable transport within the urban centres.
Onboard Facilities and Services
Depending on the company and the particular journey chosen, onboard facilities can vary but usually include comfortable seating with reclining seats, air conditioning, toilets, Wi-Fi, and entertainment such as films and magazines. Many of the coach providers also have accessible coaches for passengers who require assistance.
To compare coach, rail and flights, visit www.GoEuro.co.uk.