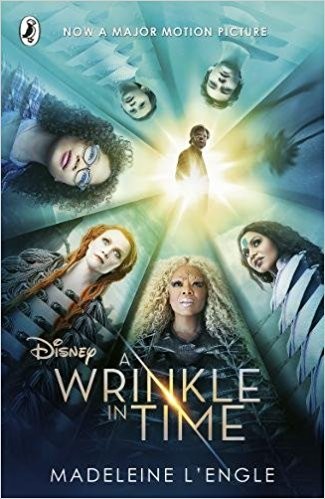 Puffin has published the special film tie-in edition of Madeleine L'Engle's bestselling novel and winner of the prestigious Newbury Award. The Disney film is released on 23 March, 2018.
A Wrinkle in Time is a beautifully written book which spans genres and is loved by adults and children alike. A trio of guardian angels – Mrs Whatsit, Mrs Who and Mrs Which – watch over Meg and her brother Charles Wallace Murray as they search for their lost father through "a wrinkle in time" and find themselves on an evil planet where all life is enslaved by a huge, pulsating brain known as "It".
The story is an exciting mixture of fantasy and science fiction, encompassing darkness and light, fear and friendship.
There's an interview with Madeleine L'Engle, who died at the age of 88 in 2007, reproduced at the end of the book so you can find out what her worst subject at school was and what her first job and much more.
PWT rating: ♥♥♥♥♥
A Wrinkle in Time (A Puffin Book)
is available from bookshops and Amazon.