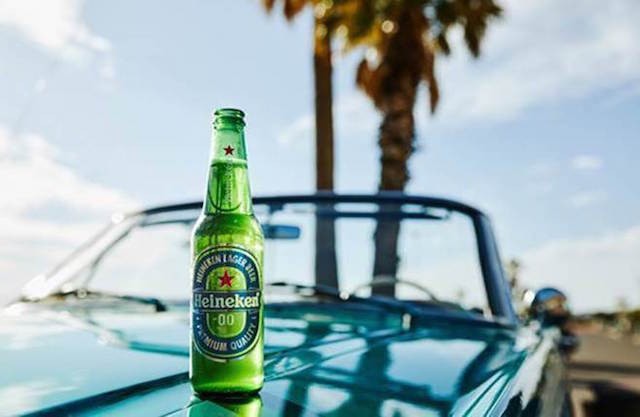 It may be that when you want that moment to yourself, but you just don't fancy the alcohol… why not have a Heineken® 0.0 because Now You Can have a beer whilst looking after the kids.
I am not much of a beer drinker but I enjoyed Heineken® 0.0 when I tried it. There are lots of reasons to drink low alcohol beverages – health and being in charge of children, being the designated driver or just not liking how alcohol makes you feel. Heineken® 0.0 have added to this list: it tastes good and it's only 69 calories per bottle. A win-win situation.
In the interests of the review I gave a beer to three people who know their ales and each of them was impressed.
These will be perfect for a summer afternoon, family occasions, picnics and barbecues and to keep some available for non-drinkers at parties.
PTW rating: ♥♥♥♥♥
Heineken® 0.0 lets you enjoy the great taste and premium quality of Heineken® at any time of day, as part of a balanced lifestyle and it contains just 69 calories per bottle plus is competitively priced.