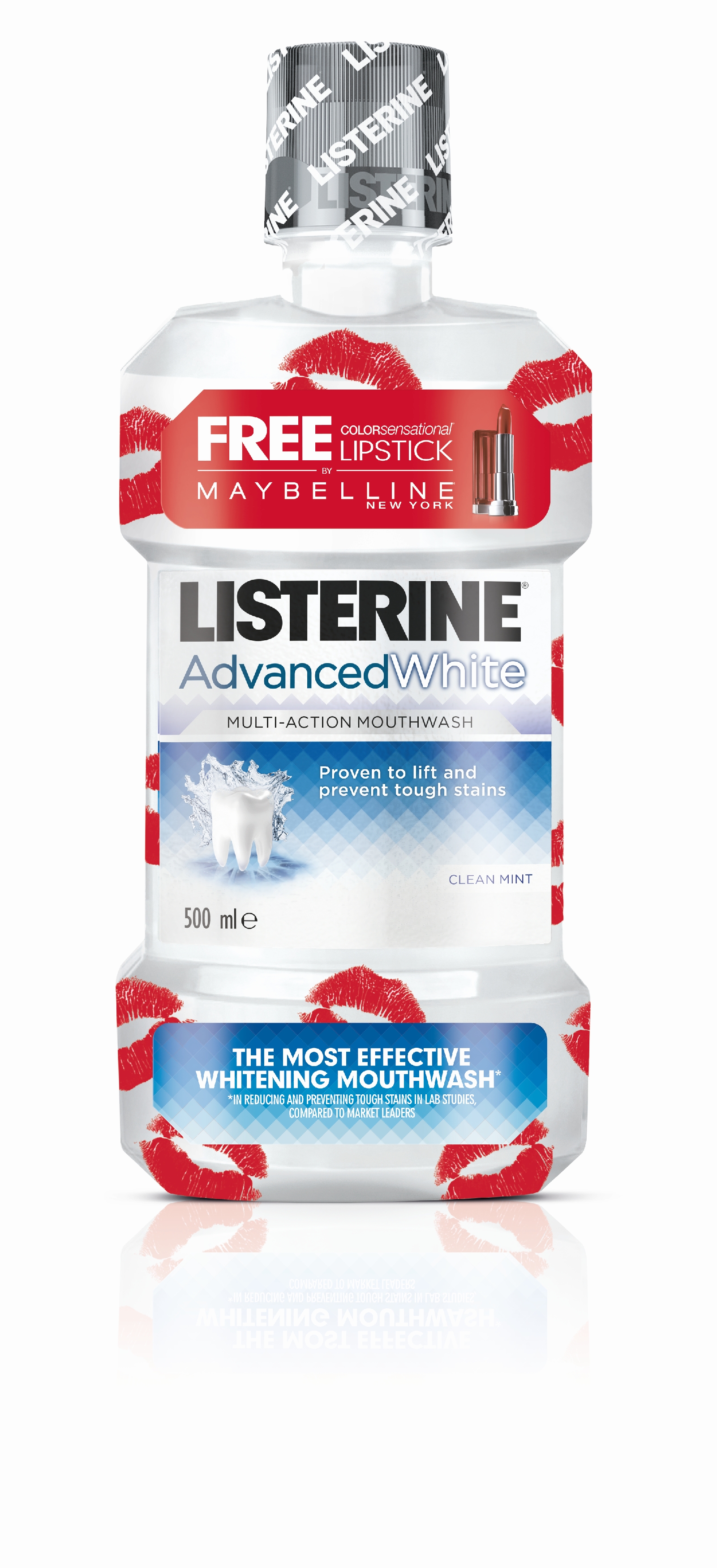 I used Listerine Advanced White Multi Action Mouthwash for two weeks after cleaning my teeth, morning and night, as suggested on the bottle.
I was particularly interested to see if the claims to whiten teeth and prevent new stains from forming had any weight to them. I was sceptical that this would be the case.
How it works:
Non-abrasive whitening technology lifts stains attached to the tooth and protective shield then helps prevent new stains forming.
Powerful essential oils penetrate and reduce plaque bacteria to clean the tooth surface.
Fluoride strengthens the teeth.
My reaction:
After two weeks I do think that my teeth appear whiter and have had comments to this effect.
I am less sure about stain prevention.
As a mouthwash it was very good. my mouth tongue and gums looked and felt very clean with a pleasant after tingle.
The only down side for me was the taste. I did get used to it after several uses but not enough to say that I liked it. However this would not be enough to put me off continuing to use it.
PWT rating: ♥♥♥♥♥
Listerine Advanced White Multi Action Mouthwash is available from supermarkets and chemists and costs £5.59.