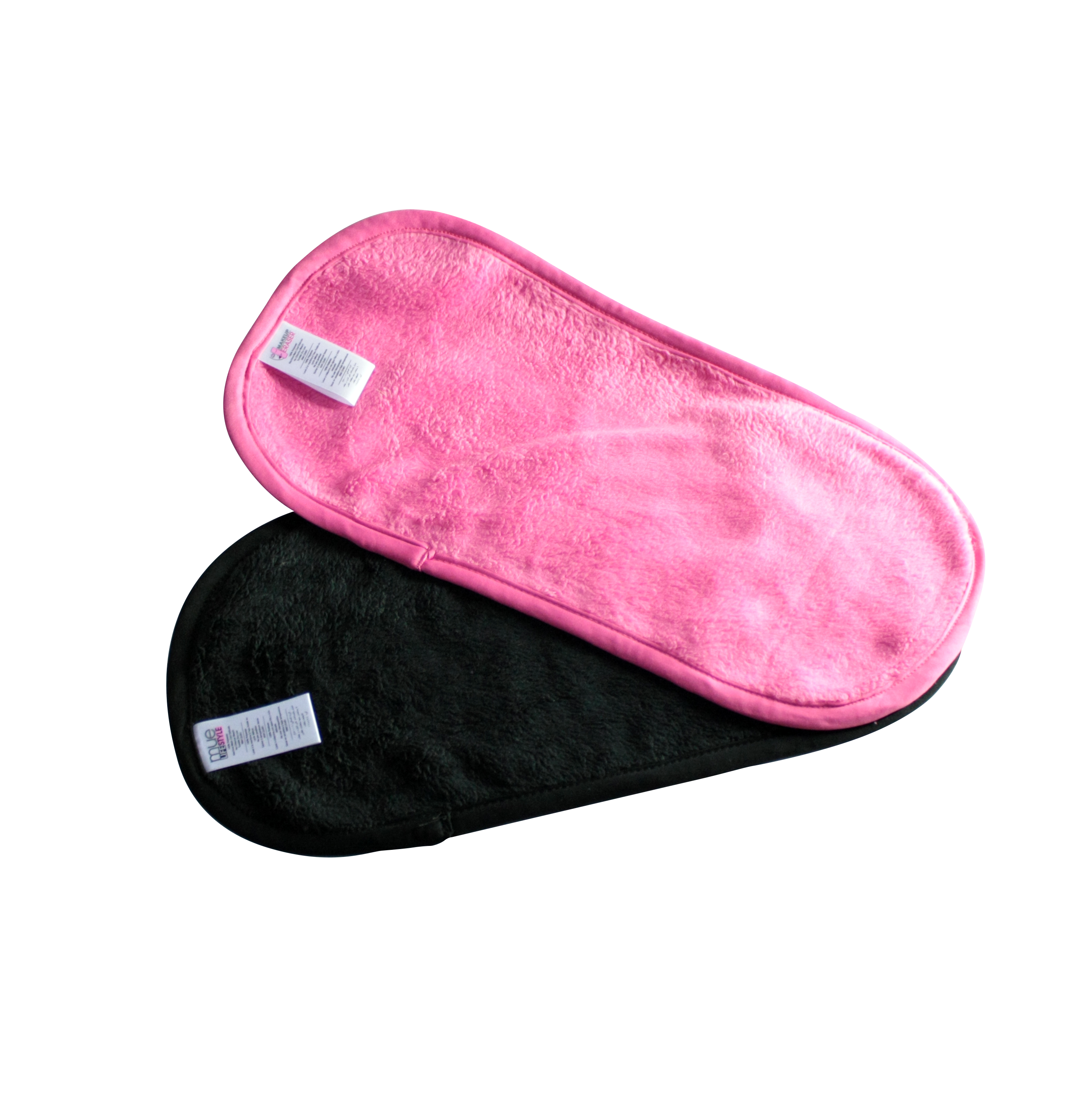 Most of us spend amazing amounts of money on products to remove make-up and cleanse our skin so wouldn't it be fabulous to have a reusable cloth that can be washed up to 1000 times and does the job just as effectively?
The MakeUp Eraser does just that. Skeptical when I first used it, I was astounded at just how effective the cloth is. My test is to see if any mascara is still left when I wash my hair in the shower and end up with panda eyes. The MakeUp Eraser passed with flying colours.
Because you only use warm water on your skin, the MakeUp Eraser is eco-friendly and ideal for sensitive skins.
How the MakeUp Eraser works
Unique fabric cloth made from a specially knitted polyester/silk fibre. Far finer than human hair, these strands draw makeup and dirt from each pore it crosses.
When dipped in warm water the wet cloth creates a hydro-mechanical process that breaks the surface tension of the oils that bond make up to the skin, removing all makeup and leaving skin and eyes refreshed and cleansed.
Double-sided: slightly longer fibres on one side for gentle exfoliation and a shorter reverse side for make-up removal.
The MakeUp Eraser should be washed before use and then as necessary. This is my only reservation – I think it would be better to have two smaller cloths and then the washing would be more obvious when you needed to wash it (in a machine at low temperature).
This product is perfect for taking away for weekends and on holidays – it's definitely coming with me on my forthcoming trips.
The MakeUp Eraser comes in two colours as shown but I'd go for the pink so you can see where it has been used.
PWT rating: ♥♥♥♥♥
The MakeUp Eraser costs £17 from Boots making it an incredibly cost effective cleanser.