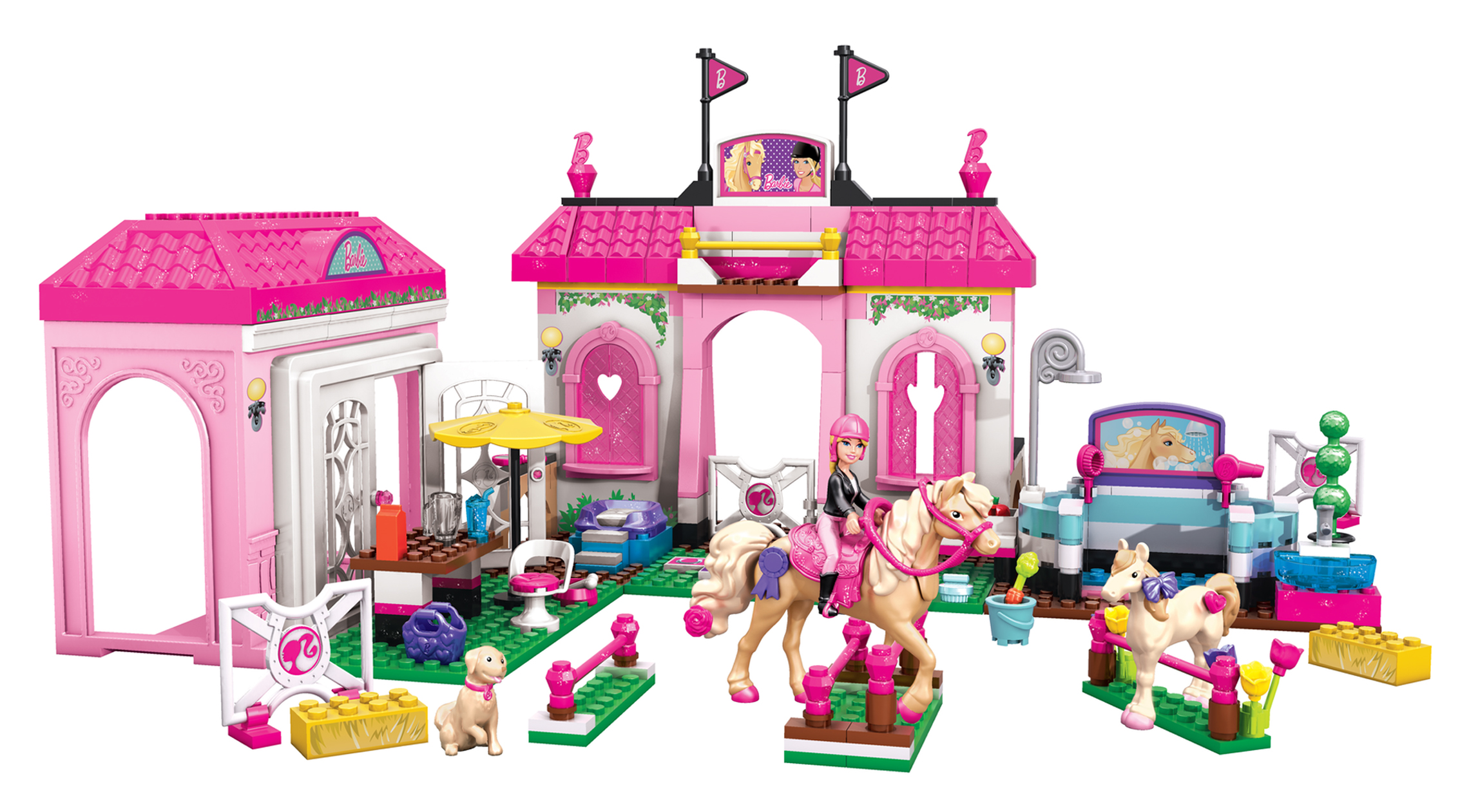 Following this year's launch of the first ever Mega Bloks® Barbie™ playsets and characters, a whole host of new products have been added! Making playtime even more exciting, the new Mega Bloks® Barbie™ additions (debuting this month) offer girls aged four plus the chance to express themselves in the most creative ways via the construction and building elements of the exciting new toys. To celebrate the exciting new world of Mega Bloks® Barbie™, we're offering two very lucky winners a Build 'n Play Horse Stable each!

This stunning stable allows fans to groom their favourite new pony, with the help of Horse Care Barbie®, of course. The fully-buildable stable comes with jumps, and even a grooming station with a sparkling rooftop, window shutters, and pretty flowers. After finishing the grooming of the horse and the pony, Barbie® and her friends can relax at the picnic table on the patio, and play with the pet dog!
All the latest products, including the Build 'n Play Horse Stable, are in addition to the existing buildable Mega Bloks® Barbie™ line, including Barbie and Friends Mini-Fashion Figures, the Fashion Stand, Ice Cream Cart, Convertible, Pet Shop, Fashion Boutique, Beach House, Pool Party, and Luxury Mansion.
What's more, all Mega Bloks® Barbie™ sets are completely buildable and also compatible with each other, so they can be combined together for great-value play! To learn more, visit barbie.megabloks.com
To be in with a chance of winning a Build 'n Play Horse Stable, just answer this question:

What is the title of the Barbie who comes with the Build 'n Play Horse Stable?
This competition is now closed.
Please write Mega Bloks® Barbie™ in the subject line and include all your contact details.

Winners will be the senders of the first two correct emails opened at random after 3pm on Tuesday 27 August, 2013. Please check our entry requirements.