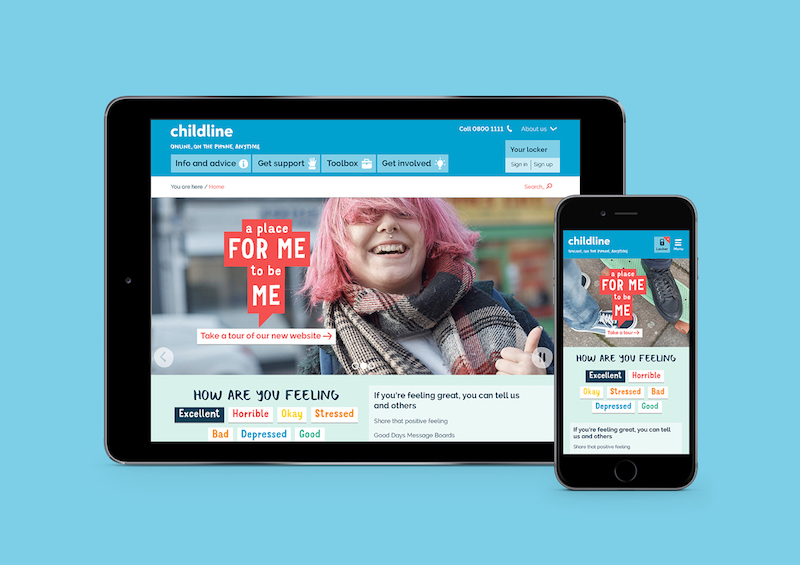 Family relationships are under more strain during the summer holidays than any other time of the year, new figures from the NSPCC reveal today.
Counselling sessions about problems in the home delivered by the charity's Childline service reach their peak during July and August with more than 100 contacts a day from worried children and young people.

Almost half of these are about arguments and conflicts within the child's family. But there is also a large rise in the number of young people expressing worries about money and employment issues (+19 per cent) and about being either thrown out or locked out of their own home (+19 per cent).
To make it easier for young people to contact Childline, the NSPCC has unveiled a new brand and website which enables simpler access from mobile and tablet devices. It also allows users to create a "mood journal" so they can record, in confidence, how they feel each day and counsellors can respond if they have any concerns.
Last year (2015-16) there were more than 39,000 sessions delivered by Childline counsellors concerning family relationships and problems in the home, with nearly one in five (18 per cent) of all conversations taking place during the school summer holidays.
As children and young people spend more time at home during the extended break, family relationships can often feel the pressure. Young people who contacted the service reported feeling depressed, lonely and isolated. Worryingly, some young people felt their family life was so unhappy that they were considering running away from home or even harming themselves.
Childline is there to help, providing a safe space to share fears.

Working with children and young people, Childline has refreshed its brand and created a new website to ensure it remains relevant and appropriate to those who use the service.
The new website reflects the massive changes in the way Childline is used since it launched thirty years ago, when 100 per cent of contact from vulnerable children came via the telephone.
Last year the Childline website received 3.5 million visits and nationwide call centres provided over 300,000 counselling sessions, 71% of which were conducted online via email and chat. Now a new strapline emphasises their promise to young people: "online, on the phone, anytime".

Children can contact Childline for free, 24 hours a day on 0800 1111, while adults concerned about a child's welfare can call the NSPCC helpline on 0808 800 5000 or email help@nspcc.org.uk.