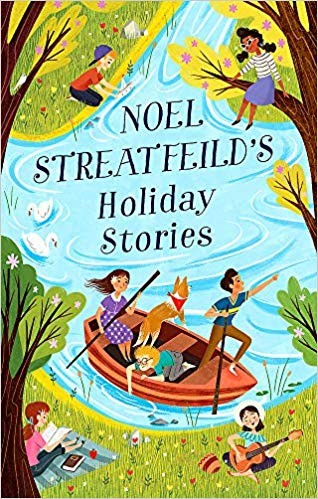 If your children enjoy perfectly crafted short stories then Noel Streatfeild's Holiday Stories from Virago will certainly fit the bill.
Noel Streatfeild is most famous for her iconic book, Ballet Shoes loved by generations of readers but she also wrote short stories which were written between 1933 and 1977 and were published in magazines. We previously reviewed the Christmas Stories collection.
In Holiday Stories you'll find 14 stories, ranging from two lost siblings meeting a stranger in the bracken who sees them safely home (he was an escaped convict!) to experiencing the last day at drama school, that make ideal bedtime reading. Gentle stories which reflect a bygone era.
There is a fascinating introduction by the author – The Plain One – in which she describes herself as the unattractive middle sister who didn't do well at school. "For a writer... (b)eing an unsuccessful child makes you look very carefully, with almost grown-up eyes, at yourself and the people around you."
These are good old-fashioned stories which are reassuring and fun to read.
PWT rating: ♥♥♥♥♥
Noel Streatfeild's Holiday Stories (Virago Modern Classics)
is published by Virago and available from Amazon and Bookshops.