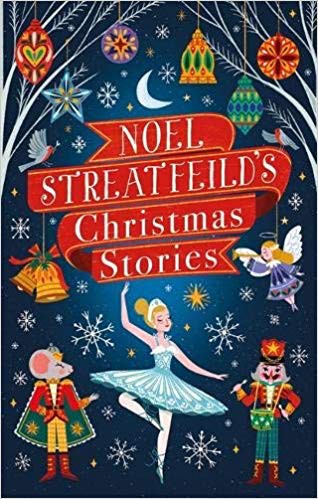 Noel Streatfeild's Christmas Stories is the perfect gift for loves of the author's first and perhaps most famous book Ballet Shoes for which she won the Carnegie Medal.
Published by Virago, these festive stories embrace a range of subjects from auditions to trips to the pantomime and will enchant readers of all ages.
There are nine stories with captivating line drawings by Peter Bailey. A personal favourite is "Thimble", probably because I have cats! Noel Streatfeild sums up situations and feeling with the minimum of words for maximum effect as with "Mrs Pim did not like children; she had a face that said so." It's a perfect tale structured around a sad event (Mrs Widgery, Thimble's owner going into hospital) with potentially disastrous consequences (for the cat) and a joyful outcome on Christmas Day.
If you want to have your heartstrings pulled, try "The Audition"! There are so many other literary treats in store.
Noel Streatfeild's Christmas Stories makes a perfect present or stocking-filler.
PWT rating: ♥♥♥♥♥
Noel Streatfeild's Christmas Stories (Virago Modern Classics)
is available from Amazon and bookshops.