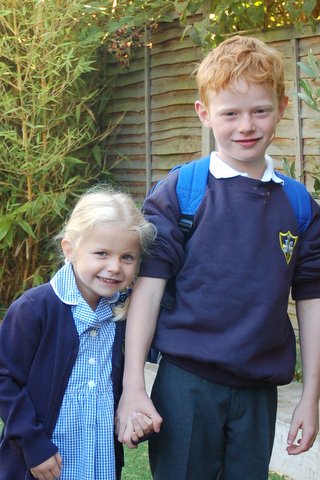 It certainly doesn't seem like four and a half years have passed since Toby Bell introduced his sister to the PWT world!

Since then Pippa has been an active member of our review team (with a little aid from Alex)! And now she has just started school and was delighted to show off her new school uniform!

And, as ever, older brother Toby, is there to hold her hand for the first day at school – wonder if he remembers his big occasion?

If you have any photos of your children starting school or any other occcasion you'd like to mark please send them to us with the child's name, age and where the photo was taken.