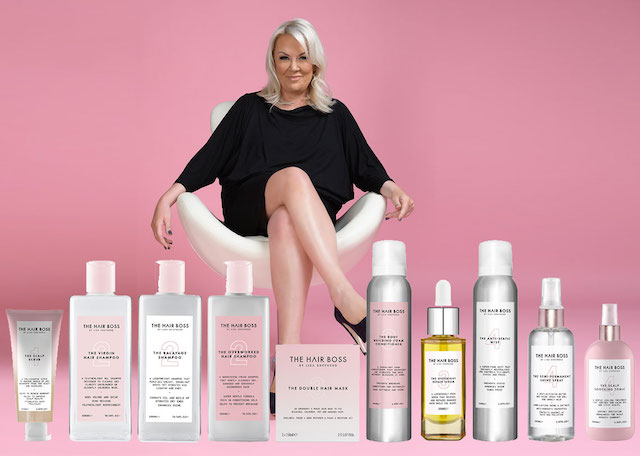 The Hair Boss products by Lisa Shepherd offer a range of solutions for your hair care. I tried two and found them perfect for my hair – and my pocket.
The Detangling Mist £8.99
This is a spray on and leave in conditioner which helps to strengthen and protect your hair. I was surprised at just how soft and silky my hair felt after using this. Definitely a ♥♥♥♥♥ and perfect as as Secret Santa gift or stocking-filler.
The Overnight Hair Repair Serum £14.99
Always good to find a treatment that you can use overnight – while you sleep the product is working. This rich serum helps reduce signs of damage. Warm a few drops in the palm of your hand and apply to length and ends of hair. You might want to use a dark pillowcase in case of any transfer of oil but I didn't find that necessary nor did I need to wash off any excess in the morning.
Another ♥♥♥♥♥ product which would make an ideal stocking filler or Secret Santa present.
Products are 100 per cent vegan and cruelty free and are available from The Hair Boss as well as other retail outlets like Superdrug.
Lisa Shepherd has been in the hair industry for over 30 years and worked in Global Ambassadorial roles with the likes of brands such as Redken. Schwarzkopf and Balmain so she knows the industry inside out with only the best hair advice to impart. You can find her answers to frequently asked questions here.