No matter the personality of your little girl, you'll want to find a unique and thoughtful gift. One that they will open and remember for a lifetime. With this said, it can be quite a difficult task to set out and achieve. That's where our handy guide below can help. We've compiled a list of the best gifts for little girls out there, including something suitable for every budget!
1. Cute Pyjama Sets
Pyjama sets can make super unique gifts for little girls. Available in a range of styles, there is plenty that can be done to ensure that you're personalising a gift while providing practicality too. All little girls enjoy feeling comfortable for bedtime and there are different types of sets that ensure maximum comfort throughout the seasons. From fluffy, plush pyjamas for winter to lightweight cotton sets for the summer months, you'll be sure to find something just right.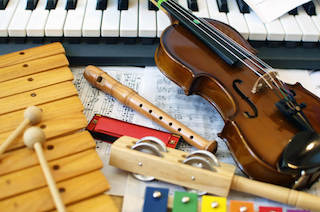 2. Mini Musical Instruments
Musical expression can really help a little girl tap into her imaginative skills. Add to this the benefits that come with learning an instrument and you have a great idea for a gift for a young girl. Repetitive movements can help to encourage the development of hand-eye coordination, in guitar playing for example. Whether you buy a mini keyboard or a ukulele, there are lots of brilliant online tutorials to try out. Your girl will feel a true sense of accomplishment when she is able to play a song to you!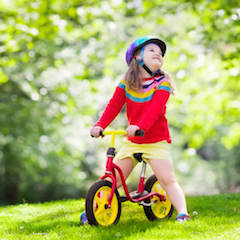 3. Balance Bikes
Balance bikes are fantastic gifts for little girls. Not only do they teach essential motor skills, but they'll also help your little one to gain confidence in their ability to move around. There are so many awesome balance bikes out there, from the traditional wooden types to contemporary plastic models. Your little girl will have so much fun navigating her world independently with this great gift idea.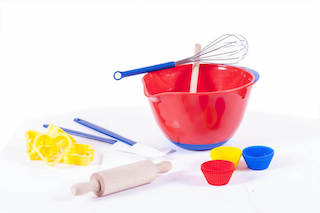 4. Tempting Baking Set
Baking can be a fun hobby for children of all ages, making it a fantastic option for little girls too. There's nothing more satisfying than preparing ingredients, cooking a masterpiece, and enjoying every mouthful! Baking sets can be used over and over and will help encourage your child to develop their skills. This is a lovely parent and child task to carry out together, providing plenty of opportunities for socialization and bonding too.
5. LED Night Light
Plenty of children enjoy having a night light in their bedrooms to help them drift off to sleep. There are so many designs out there from animals such as penguins to moons, it can make choosing one difficult. As one of the best gifts for young girls out there, a night lamp is practical and can add the perfect final touch to a bedroom design. Lots of night-lights come with adjustable LED settings, allowing your little one to customise their lamp using their favourite colours which is a special additional touch!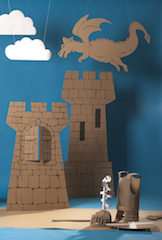 6. Cardboard Castle
If your little girl enjoys pretending she's a princess, then you can step up her imaginary play with this awesome cardboard castle.
Once constructed, this sturdy castle can be coloured in and decorated to make the perfect hideout. Your child will love having a space of her own to play with her toys or simply to just sit back and relax with a book.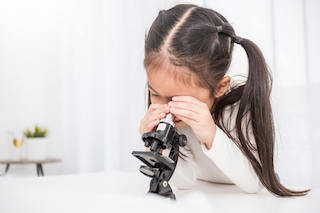 7. Microscopes
Microscope are awesome STEM toys and they can be quite inexpensive too. If the little girl you're buying for loves science, why not help her to learn even more? Pocket microscopes can be taken outside to explore mini beasts, while bigger ones that are part of sets reveal the detail of microscope slides.
As you can see there are so many cool gift ideas for little girls! If the list above has left you still wondering which is best, why not check out dollhouses on starwalkkids? You'll also find further inspiration with a wide range of other toys including RC vehicles, plush animals, technology and more!