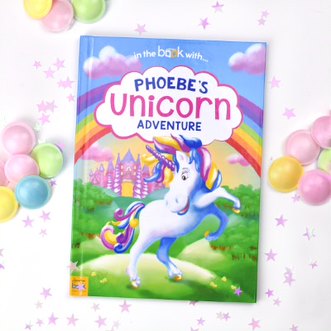 Parenting Without Tears has teamed up with In The Book, published by Signature, to offer readers an opportunity to win a fantastic bock personalised for a special child in your life in time for Christmas.
In The Book are the creators of exciting personalised children's books, where children are placed directly into their story. Little ones become the main character in their own self-published titles, as well as in popular Disney stories thanks to the company's exclusive Disney license!
As they turn each page, children might also be able to spot their name in the beautiful, hand-drawn illustrations, and they can even see a photo of themselves as they reach the end of their book. In The Book offer a magical, personalised reading experience and create a treasured gift that is especially made for each child.
There are so many titles to choose from – maybe The Nightmare Before Christmas will catch your eye, or Peter Rabbit's Hopping into Life? Click over to In The Book to see what's on offer. The choice is yours if you win our competition.
To be in with a chance of winning all you have to do is answer this question:
Who publishes In The Book?
Please write In The Book in the subject line and include all your contact details in the email.
This competition is now closed.
The winner will be the sender of the first correct email opened at random after 12 noon on Friday 26 November, 2021. Only one entry per household.