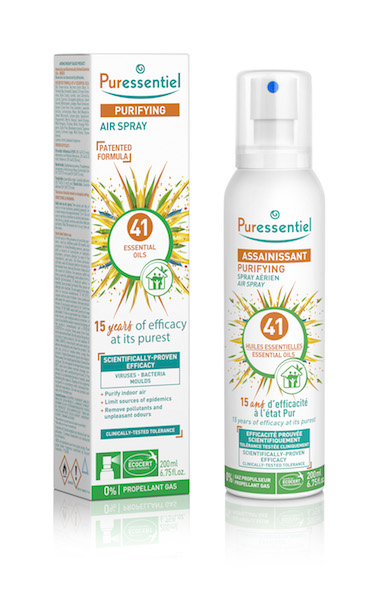 Puressentiel, one of my favourite go-to brands, was founded 15 years ago by Isabelle Pacchioni and her husband, Marco, out of a passion for aromatherapy and natural active ingredients. A love for nature, science and sustainability sits at the heart of Isabelle's DNA, borne out of her mother who was a herbalist and her father who was a naturopath. As a result, Isabelle, and Marco together, took the essential oils market by storm when they founded Puressentiel.
Puressentiel, the unique range of clinically-proven essential oils for daily health and wellness needs, is celebrating its 15th birthday and as a result wants all its customers to enjoy the celebrations. As a special thank you, everyone who orders a product from the Puressentiel website before the 17 October will automatically be entered into a competition to win one of ten fantastic prizes. People can even get an extra entry on Puressentiel's Facebook page.
The prizes include:
IKA silk scarf (value: £180)

Yoga Mat (value: £50)

Lunch Box (value: £15)

Hipsoe and Pamp candles (value: £35)

E-gift card (value: £20)
Limited edition essentials and 20 per cent shopper offers
As part of the 15 years celebrations, Puressentiel has created a limited edition of it's much loved Purifying Air Spray. Plus, web shoppers can enjoy an exclusive 20 per cent off many of the Puressentiel best sellers, such as the Purifying Air Spray, Purifying Antibacterial Gel, Rest & Relax Air Spray and Muscles and Joints Roller. Spend £40 or more and you will even get a free gift!