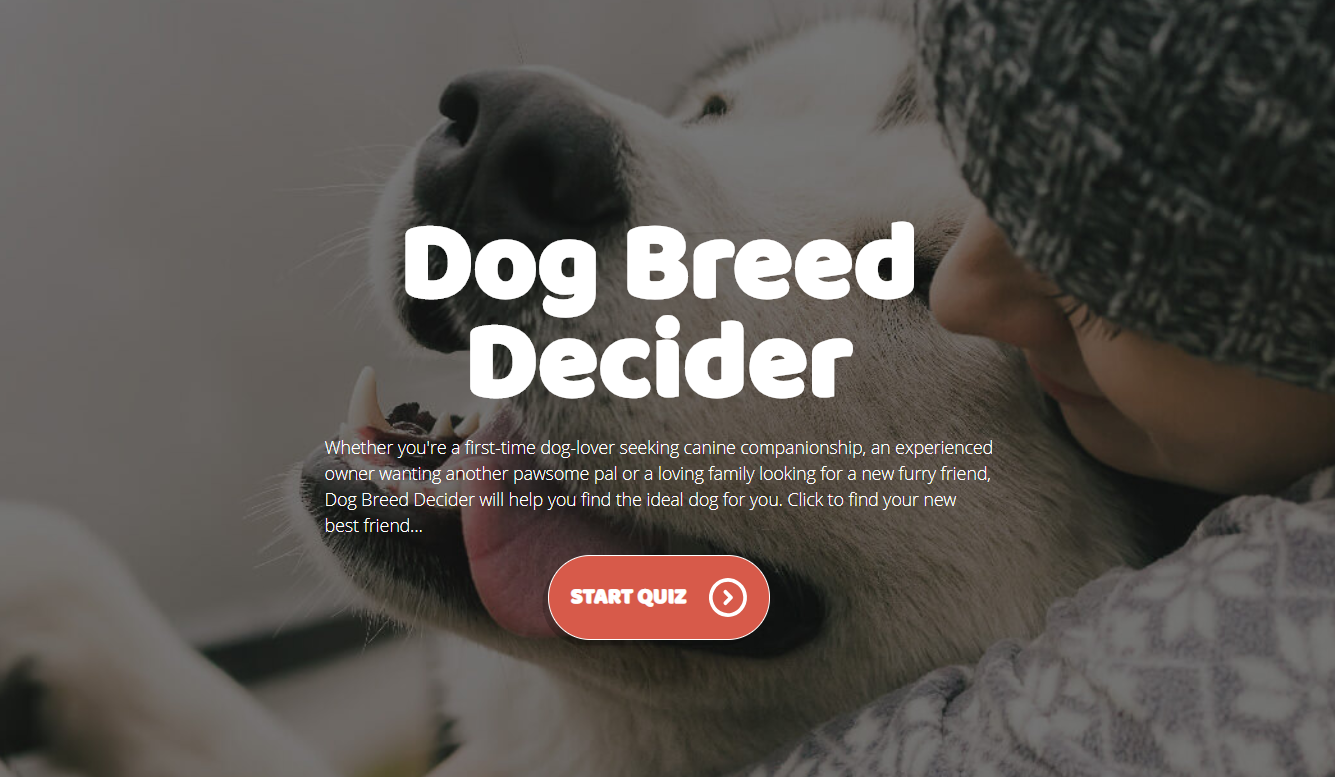 As anyone who has ever owned a dog knows, they can be a fantastic addition to a family, helping children to recognise responsibility, as well protection in certain situations. However, a staggering 25,000 dogs are deserted just at the start of each year, for reasons such as barking too much, panting and neediness. In addition, 70 per cent of adults do not realise that the lifetime upkeep of owning a dog can cost £10,000 or more – another factor contributing to the high abandonment rate.
It is recommended that families looking to invest in a dog spend some time researching breeds beforehand, to ensure they are as prepared as possible when taking on the responsibility.
To help with this decision, leading pet food manufacturer Webbox has created Dog Breed Decider, a new tool that analyses the personality traits, behaviours and requirements of every dog breed while comparing them to an extensive list of the owner's lifestyle factors, before presenting them with a perfect match. It reviews 29 different factors about the owner, such as the size of the property, amount of free space, children, other pets, cleanliness and tolerance of barking. Users can then change the priority of those factors to find the type of dog most ideally suited to their families.
Using a unique and custom built algorithm, results focus on the dog's common abilities, needs and qualities, which are tailored to the user's list of priorities, as well as providing a compatibility score.
For many families, a dog that is friendly, energetic and loving is most important. Taking data from the Dog Breed Decider, below are the top dog breeds perfect for some potential owners.
Large families – Belgian Shepherd

Small families – Bull Terrier

Young couple – Cardigan Welsh Corgi
Julie Butcher, head of marketing at Webbox, said: "Statistics around the abandonment of dogs are both shocking and upsetting. Some people base their dog choices on appearance and knowing a similar breed they have been introduced to by a family member or friend. However, temperament is just one of several different factors that need to be taken into account when deciding which dog breed is ideal for you.
"This not only includes your house type and living situation, but also your individual tolerance of the various traits and habits of the dog you'd like to own. It's also important to think about what your future living situation could look like. For example; you may plan to have children or downsize your home, which should also be considered."