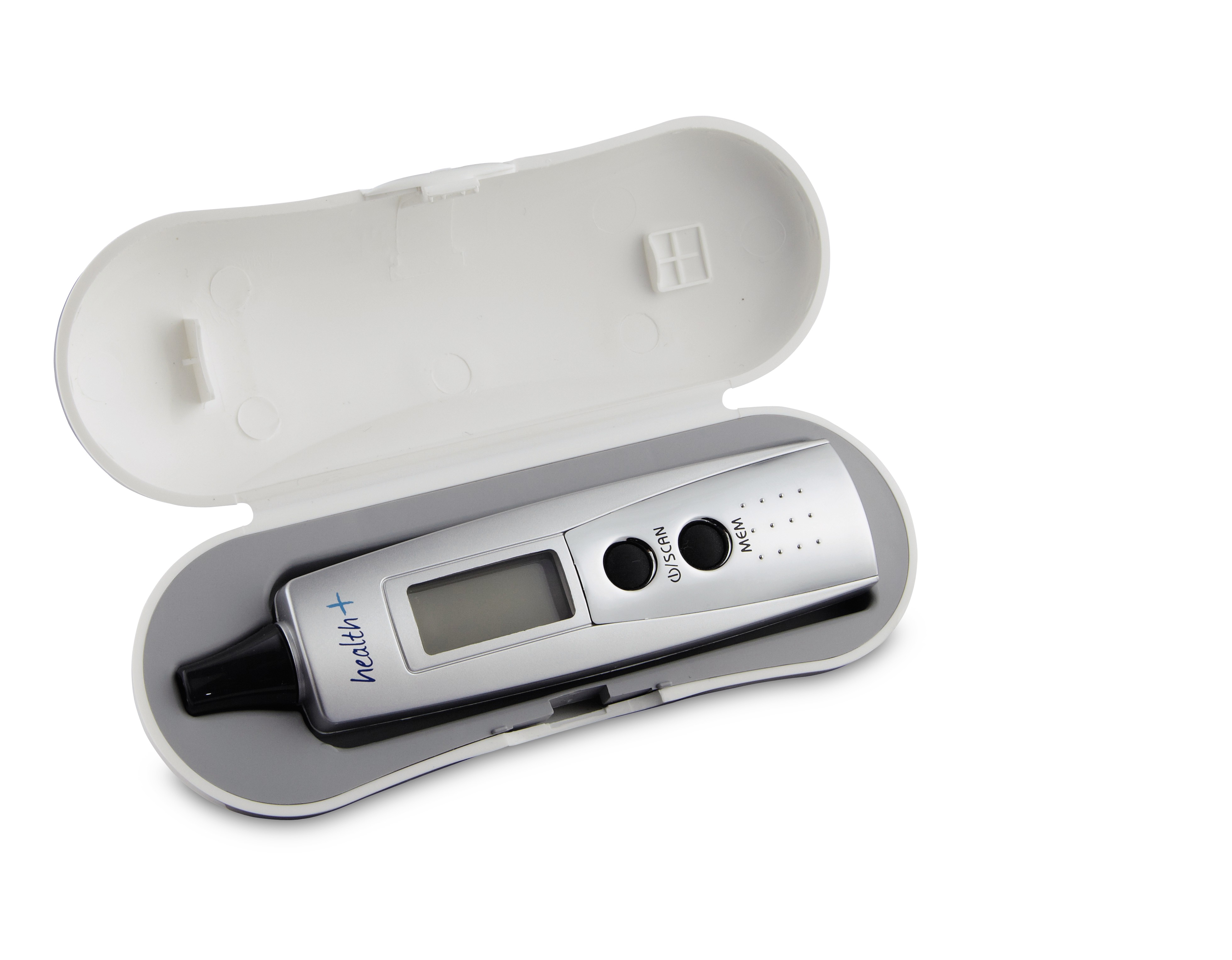 When a child is ill, the last thing you need is a thermometer that takes a while to register the temperature. Once placed in the ear, Aldi's new multi-functional thermometer, registers the result within a second.

Easy to use, this handy device also has a memory function for two users and can be used to measure surface temperatures when held directly on the item (like a baby's bottle or food) or within ¼ inch from the surface (bath water).

The thermometer tip is water resistant and temperatures can be read in either °C Celsius or °F Fahrenheit. A sad face will appear on the LCD display when temperatures are above 38 °C (100 °F) a happy face when temperatures are normal.

I would strongly recommend that you take each member of the family's temperature when they are feeling well and recording the results, as some of us do not have the "normal" temperature - 98.6 F/36.8 C. My own temperature starts off a bit lower so when unwell with a slightly high temperature I can put this into context.

PWT rating: ♥♥♥♥♥

The Aldi muliti-functional thermometer comes with a neat protective caseand retails at £12.99 in Aldi stores.