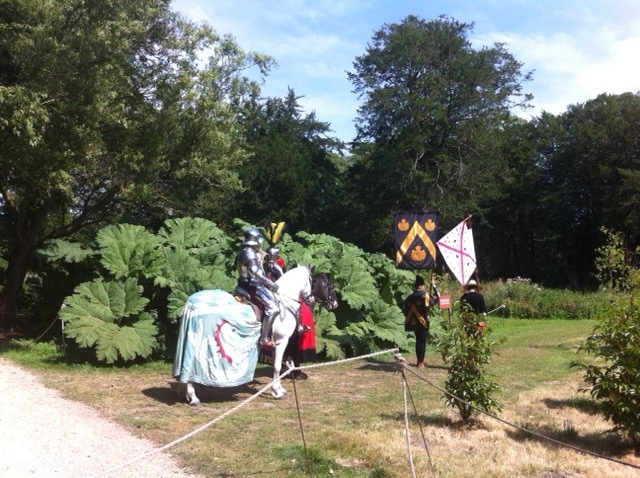 We were extremely pleased to be offered a day out at Arundel Castle to watch the international jousting and medieval tournament. Arundel Castle provided the perfect setting for this magnificent event.

This was one of the best family days we have had. We watched knights from around the world test their skills at mounted combat in plate armour. We cheered with the crowds for teams from England, France the Burgundian alliance and Poland. We revelled in the sights and sounds of this authentic medieval tournament and for a while felt as if we living in 15th century Britain.
From there we wandered around the castle grounds taking in storytelling, watching a play about George and the dragon under a tree, watched hand to hand combat and listened to the sounds of musicians as they walked through the grounds.

The grounds of Arundel Castle had been transformed into a medieval encampment with craft displays, archery to have a go at, and owls that could be touched! Set in the beautiful castle gardens there were plenty of places under trees to just sit and take it all in.

Although we spent the whole day at the tournament, even getting a chance to explore the castle and see the bedrooms, the Keep and the Fitzalan chapel we could have spent so much more time there.

This gets a five star rating from all of us and something we would definitely put on our to do list for next year.
PWT rating: ♥♥♥♥♥
Arundel Castle in West Sussex is open to visitors from 1 April until 2 November, Tuesday to Sunday, Mondays in August and Bank Holiday Mondays. Tickets are priced from £9.