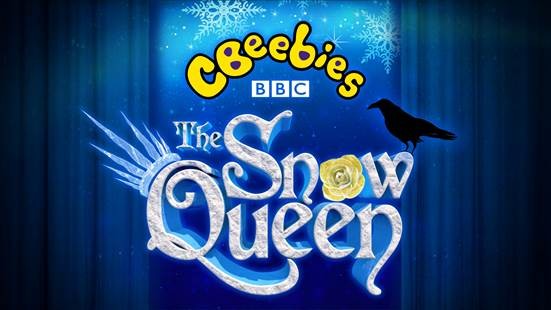 CBeebies' The Snow Queen ticket ballot opens at 11am on Tuesday 10 October for one week only and will close at 11am on 17 October.
This year's performance comes from the heart of the East Midlands at Curve theatre in Leicester.
The show will be an adaptation of Hans Christian Andersen's classic tale The Snow Queen. Tony Reed, Executive Producer of CBeebies comments, "In recent years we have moved away from telling traditional pantomime stories in favour of literary classics. The Snow Queen, one of Andersen's most famous fairy tales, is full of adventure, humour, and larger-than-life characters, making it the perfect tale for us to tell this year…
"It isn't without its challenges for a very young audience though, particularly as we're keen to stay as close to the original story as possible. In fairy tale terms, the Snow Queen is a real baddie and this cautionary tale, with a dash of peril, will help the audience understand the importance of great friendship as Gerda tries to rescue her best friend Kai."
The show pulls together many of CBeebies most popular actors and presenters with a few faces who are new to this year's show:
The Snow Queen: Rebecca Keatley, Let's Play
Gerda: Cat Sandion, Magic Door
Kai: Dr Ranj Singh, Get Well Soon
Grandfather: William Vanderpuye, Apple Tree House
The Ravens: Andy Day, Andy's Adventures and Steven Kynman, Justin's House
Reindeer: Justin Fletcher, Something Special
Wise Woman: Maddie Moate, Do you know?
Robber Maiden: Gemma Hunt, Swashbuckle
The Robbers: Joseph Elliott, Swashbuckle and Richard David-Caine, Swashbuckle
Summer Witch: Jennie Dale, Swashbuckle
Ten children from Leicester are joining the cast for the show this year. There were over 250 audition tapes sent in from local children all keen to appear on stage and show off their singing and dancing ability.
Philip Cooper, Producer of The Snow Queen comments, "Frozen, although possibly inspired by the Snow Queen, is a very different story. We want to create a show that is much closer to the original text … but still with plenty of comedy and great songs."
CBeebies' The Snow Queen will be recorded at Curve theatre in Leicester on Friday 3 and Saturday 4 November.
To apply for tickets please visit www.bbc.co.uk/showsandtours/shows/ on Tuesday 10 October.
The Snow Queen will air on CBeebies and BBC One later in the year.