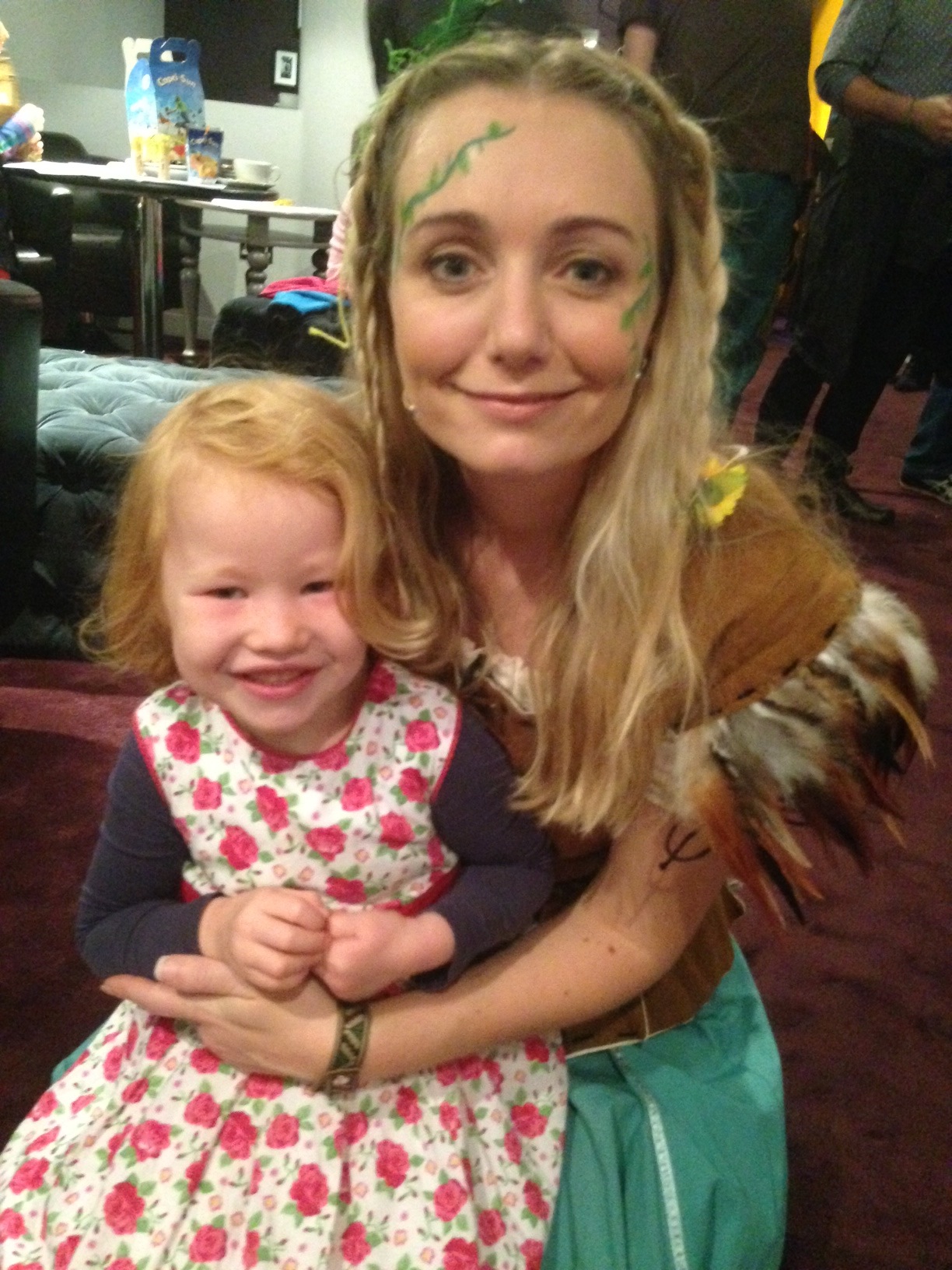 The centerpiece of CBeebies Christmas schedule is a wonderful production of Peter Pan on Friday 19 December at 5pm
JM Barrie's classic tale of the boy "who wouldn't grow up" has been translated for the stage where the children from the Darling family fly away with Peter Pan and Tinker Bell to Neverland where with the Lost Boys they confront the dastardly Captain Hook.
Harriet and I went to see a performance of Peter Pan which was recorded at the Lowry Theatre in Salford Quays.
It is an excellent show with so many of CBeebies favourite faces taking part including: Justin Fletcher (Gigglebiz / Justin's House / Something Special); Ben Faulks (Mr Bloom); Katrina Bryan (Nina and the Neurons); Chris Jarvis (Show Me Show Me); Pui Fan Lee (Show Me Show Me); Katy Ashworth (I Can Cook); Andy Day (Andy's Dinosaur Adventures); and Cat Sandion along with a host of other much loved CBeebies presenters some of whom Harriet was enchanted to meet before the show.
After the delights of the CBeebies Prom, the Christmas Show adds to the brilliant repertoire of CBeebies. Set your TVs to record Peter Pan it's ideal Christmas entertainment for children (and adults) which is worth watching more than once for lots of fun and frolics.
PWT rating: ♥♥♥♥♥