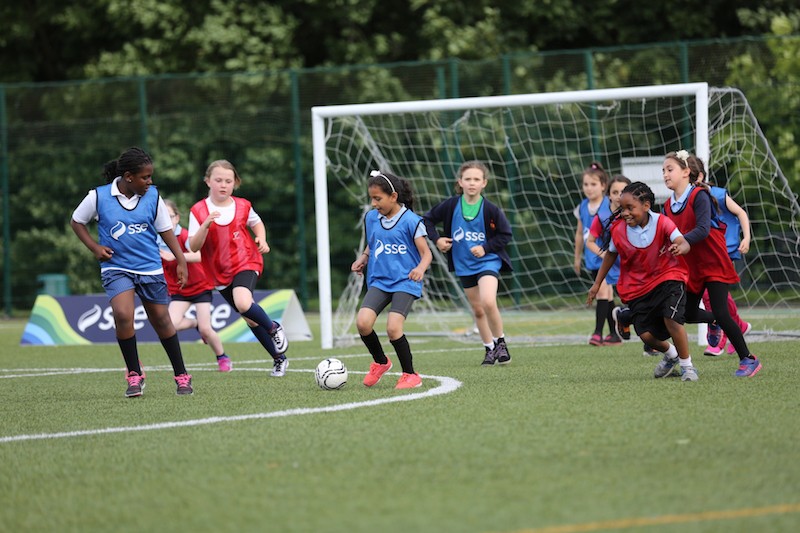 The Football Association and SSE have teamed up to launch a new initiative, SSE Wildcats, designed to inspire girls aged between five and 11 to get involved in football at over 200 football clubs throughout England.
SSE Wildcats Girls' Football Clubs will provide girls with regular opportunities to play football and take part in organised sessions in a fun and engaging environment created exclusively for girls. The clubs will run from spring through to summer on a weekly basis with activities such as football-fitness sessions on offer for those bringing children too.
The initiative follows the launch of The FA's Gameplan for Growth, which outlined the target of doubling girls' participation in the sport by 2020. Each SSE Wildcats club will be run in conjunction with local County FAs and utilise qualified coaches and local facilities to offer girls a location nearby where they can get involved.
SSE Wildcats has been launched ahead of the Lionesses heading to the Netherlands for the UEFA Euro 2017 tournament in July.
Lioness Karen Carney has backed the SSE Wildcats to engage future stars of the England Women's team and get more girls active: "I attended a similar FA initiative as a child and that was when I first fell in love with football. Hopefully the girls attending the SSE Wildcats clubs will get the same enjoyment I did and stay involved in the game for years to come."
SSE Wildcats has been established in partnership with SSE, supporters of girls' football participation and sponsor of the SSE Women's FA Cup, with support from UEFA, FIFA and The Youth Sport Trust.
Find details of your nearest SSE Wildcats session.