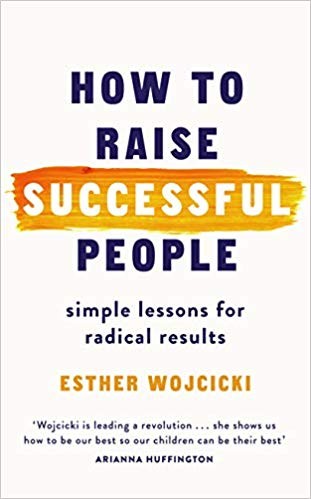 How to Raise Successful People by Esther Wojcicki - subtitled simple lessons for radical results – isn't a parenting manual telling you what to to but a guide to help parents think about core values and to think about your parenting philosophy.
In the first chapter the author reflects on her own restricted background and childhood to illustrate how we should look at, consider and reevaluate our own upbringing to allow us to move on and become the best parents we would like to be.
Esther Wojcicki – Woj as she is known by her friends and admirers – has been dubbed the "Panda Mom" (as opposed the the Tiger Mom) as her approach to parenting is about deep nurturing to encourage independence, responsibility, self-motivation and success in children – and adults.
Esther Wojcicki shows how families – and businesses – can use the TRICK method:
Trust
Respect
Independence
Collaboration
Kindness
Five fundamental values that help us become capable, successful people. Her philosophy can be summed up as "Change your parenting, Change the world. She has used her methods teaching a high school class, bringing up her three daughters and as a journalism teacher. Her main message to anxious parents is: relax.
If we want a better world for our children, then we should start by looking at our own families. This is an excellent book to make us all think about how we parent and what we could change to to give them the best chances in life.
How To Raise Successful People is easy to read, accessible and well set out with lots of "homely" examples to illustrate premises. Chapters illustrate each aspect of TRICK.
Highly recommended – it might also make you think about how you could improve your own work situation and relationships!
PWT rating: ♥♥♥♥♥
How to Raise Successful People: Simple Lessons for Radical Results
is available from Amazon and is published by Hutchinson, part of the Penguin Random House group.