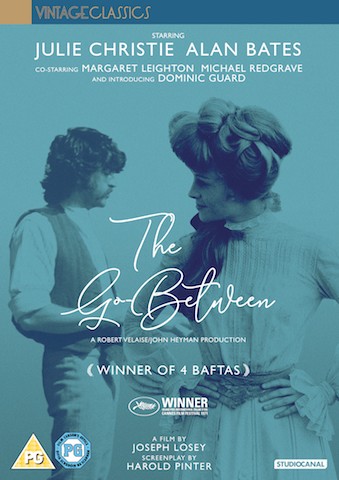 "The past is another country; they do things differently there..." so begins the 1971 film adaptation of L P Harley's classic The Go Between scripted by Harold Pinter and directed by Joseph Losey which was an instant hit on its original release. Winning both audience and critical acclaim as well as a raft of awards (including four BAFTAs and the prestigious Palme d'Or), the visceral story of an Edwardian romance continues to endure with a contemporary audience.
Set over the course of the sweltering Norfolk summer of 1900, Marian (Julie Christie) is set to be engaged to Hugh (Edward Fox), a well-bred viscount and her perfect match. Marian's young brother, Marcus (Richard Gibson), invites his classmate Leo (Dominic Guard) to stay at the grand House for the holiday. Quickly, Leo becomes besotted with the vivacious Marian and, innocent of romantic and sexual matters, unwittingly becomes a pawn in the forbidden romance between her and eminently unsuitable local farmer Ted Burgess (Alan Bates).
I loved the book and the film perfectly captures the sexual tensions, Leo's dawning adolescence, the snobbishness of the class system during the oppressive heatwave.
For the 2019 restoration of The Go-Between, STUDIOCANAL returned to the original camera negative where possible and, only when confronted by severe damage that could not be repaired, alternative sources were used. These elements were scanned at 4K resolution in 16bit. The project involved over 200 hours of manual frame by frame fixes and resulted in the creation of a new 4k DCP, and a new HD version, which were produced with the same high technological standards as today's biggest international film releases.
The result makes stunning viewing.
Comes with a set of art cards and exclusive booklet. Extra content includes interviews and a new one with Dominic Guard.
PWT rating: ♥♥♥♥♥
The Go Between [Blu-ray] [2019]
and The Go Between [DVD] [2019]
are available from Amazon to pre-order.