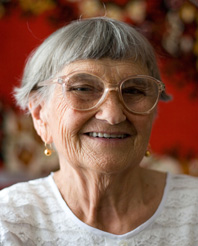 Independent Age, the older people's charity which tackles older people's poverty and loneliness through the "ABC" of advice, befriending and campaigning, has launched a new freephone number for its advice service.
The launch of the freephone number comes at a time of year when Independent Age typically sees an increase in calls to its advice service from people who have been left concerned for an older person or relative following a Christmas visit. Often Christmas can be one of the few occasions when families visit older relatives, and many therefore notice a deterioration in their relatives' health or an increase in general frailty.
Independent Age's advice service offers free and confidential advice and information for older people, their families and carers. Its team of trained, experienced advice workers offer practical advice on issues such as social care, welfare benefits, befriending services and other social support. Independent Age also produces up-to-date information guides and factsheets about the most common issues affecting older people. These can be downloaded for free from the website or ordered by calling Independent Age on freephone 0800 319 6789.
Victoria Richards, Head of Advice and Support at Independent Age, says, "With the cost of living increasing, Independent Age recognised the importance to older people of providing a means of contacting the charity for free. We're particularly pleased to be launching this new freephone number at a time when we receive a higher volume of calls from people concerned about older relatives they have seen over Christmas."
Independent Age freephone 0800 319 6789