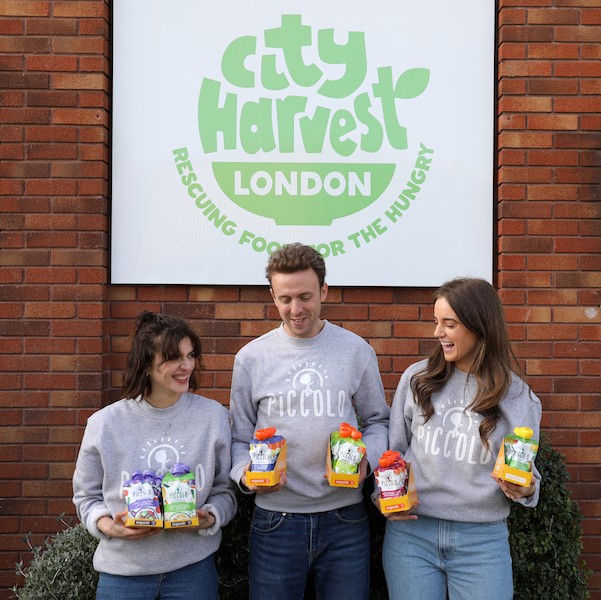 Organic baby food brand Piccolo is once again committing much-needed funds and resources to help families in need, as it announces two new charity partnerships with Little Village and City Harvest.
Launching this December and continuing into 2020, Piccolo will be supporting Little Village – a leading London charity that strives to help families in times of need – by providing them with a range of donated items. From Christmas essentials to everyday fundamentals, Little Village is committed to alleviating material poverty in London, and Piccolo will be making an annual donation to the charity to assist them in their efforts.
As one of the fastest growing baby food brands, Piccolo puts giving back at the heart of everything it does. To date, the brand has donated more than a quarter of a million meals to children relying on food banks throughout the UK, and next year they will be donating a further 100,000 baby food pouches to City Harvest, a charity that will distribute them to more than 60 community organisations that play an integral role in improving the lives of London's most vulnerable children.
Piccolo was founded on the belief that it is possible to create organic wholesome goodness from ethically sourced suppliers, the commitment to which comes from Cat Gazzoli's experience in the food industry. Many of their 100 per cent organic ingredients are planted and nurtured in independent family farms across the Mediterranean.
Voted in the 30 most philanthropic businesses in the UK, Piccolo is committed to giving ten per cent of its profits to food education programmes, providing practical support around baby nutrition to parents.