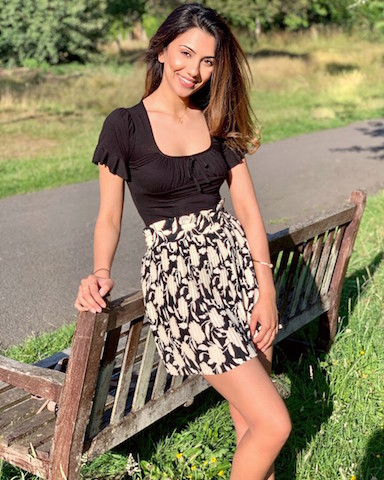 It's recently been reported that, according to Harvard researchers, we spend almost half of our lives not focused on the present. Instead, we think about the future, what's next and generally contemplate everything other than the moment we're in. The result? Our lives become a distraction, leaving us unable to soak up the joyous and loving experiences that fill our days.
Thankfully, this doesn't need to be your reality. By learning to focus on the present, we can enjoy every aspect of our lives with more sincerity, less doubt and no shadow of concern for the future. As Buddha once said, "The secret of health for both mind and body is not to mourn for the past, nor to worry about the future, but to live in the present moment wisely and earnestly."
To help you live in the present, here are my five top tips.
1. Pay attention to the little things.
To fully appreciate the present, pay attention to the little things that bring a smile to your face; the tiny sights, sounds, triumphs and laughs that are all too easily forgotten. This way, you'll remember these important moments and enjoy them whilst they're happening.
2. Practice gratitude exercises.
Being grateful for all that you have will help you to positively focus on the moment. Instead of chasing an ideal or waiting for something fulfilling to happen, appreciate everything that's already making your life wonderful through gratitude exercise. For example, write a list of five things you're grateful for each week – the smallest steps really do make the biggest difference.
3. Journal.
If I could only recommend one exercise to help you live in the moment and be present, it would be journaling; it encourages you to evaluate what's making you happy and celebrate today. Meanwhile, engaging in healthy practices like this sets a fantastic example for your children, equipping them with a fantastic mindset from a young age. I truly believe we should all journal, which is why I developed Mindful Champs' "Mindful Me" journal for children; if you haven't started already, please do!
4. Perform regular random acts of kindness.
Doing things that make other people happy is one of the most powerful ways to be present; it forces you to focus on what you're doing in the moment to change someone's life, reminding you of your own power, self-worth and the glory in today – not tomorrow. Today you're bringing change, today you're doing something positive. Make regular acts of kindness part of your routine and being present with those you're helping will come naturally.
5. Practice positive affirmations.
Finally, practice positive affirmations each morning and every evening. By telling yourself simple statements like "I love my live", 'Today will be a good day" and "Today I will do something positive" will encourage you to focus throughout the day, thinking about your present actions and happiness.
Nima Patel is a mindfulness expert, certified conscious parenting coach and the Founder of Mindful Champs.