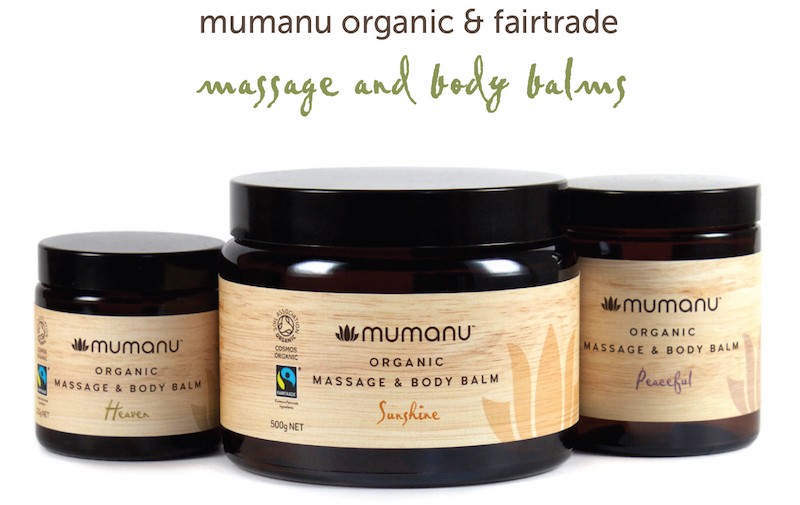 I have absolutely loved trying out the new range of massage balms from .
The balms themselves are a blend of sunflower oil, coconut oil, beeswax, cocoa butter and shea butter, along with essential oils and added vitamin E (which is great for stretch marks). Because of this mix of butters and oils the balms hold their shape in the jar, making them less spill-able and really smooth to rub on, but not leaving you feeling oily or greasy afterwards.
The balms come in a range of different scents, so there should be something to suit everyone:
Innocence – a vanilla scented balm, which feels very soothing and calming
Heaven – with frankincense, making it feel a bit more grown up and luxurious
Peaceful – scented with lavender essential oils, a classic relaxing and comforting smell
Nude – has no added essential oils, so smells of the base oils and butters it is made from, it smells mainly of sunflower oil and beeswax
Sunshine – this is my personal favourite, it has a mix of tangerine, mandarin, lavender and vanilla essential oils, it smells delicious, and feels invigorating and refreshing to use.
I found it really soothing to rub the balms on my bump and it helped to ease the itchiness of stretch marks and I look forward to using them to relax and feel pampered once the baby gets here.
When they first arrived I thought £17 for an 120g jar was a little steep for a massage oil, but once I started using them I quickly changed my opinion, not only are they fairtrade and organic (which makes me feel virtuous) but a little goes a very long way, so a jar lasts a long time.
PWT rating: ♥♥♥♥♥
The balms are available online from Mumanu and Amazon Organic Fairtrade Massage Oil Balm - Peaceful
.