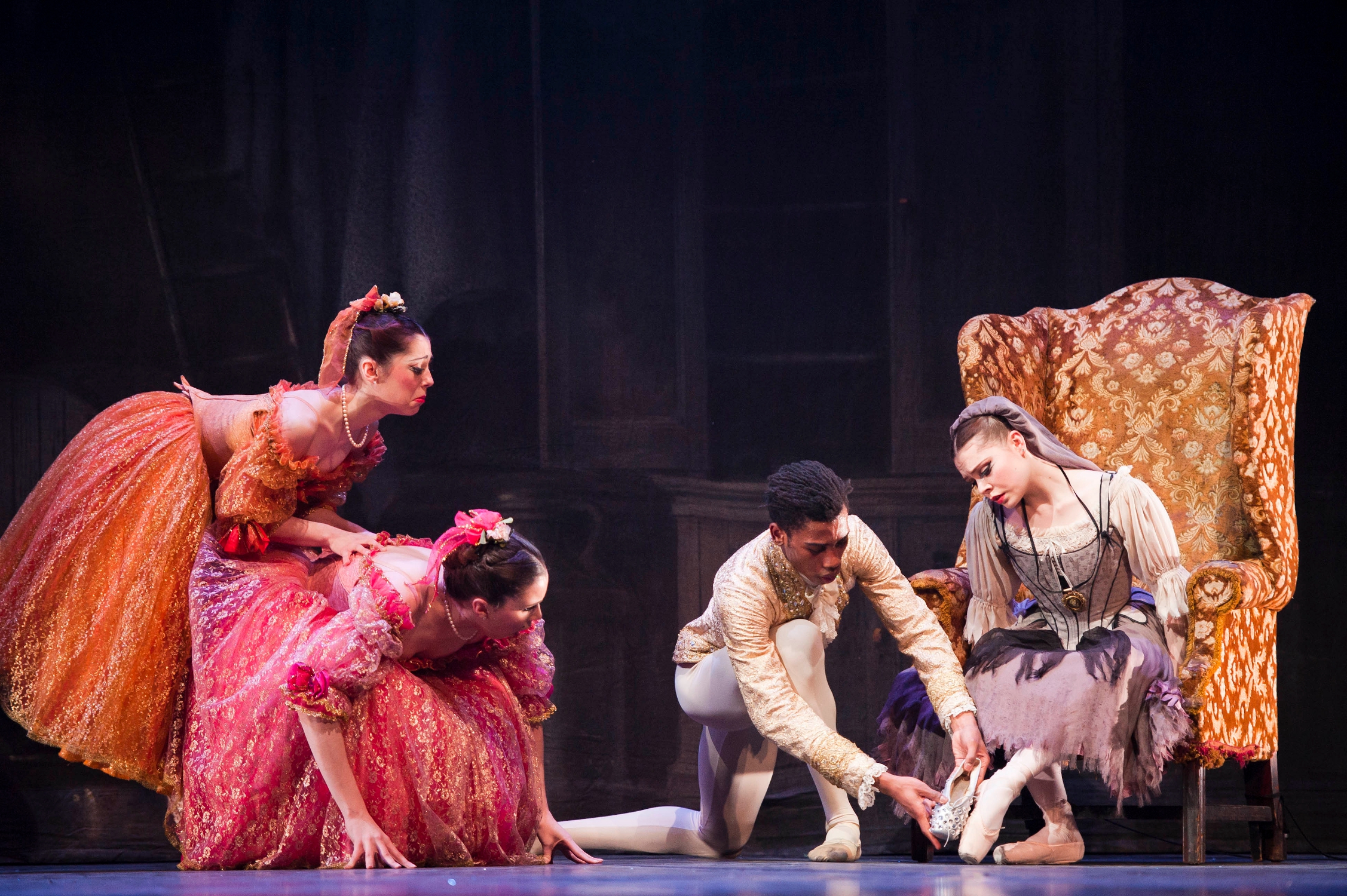 Photo © David Jenson
Last year Harriet (then almost two) and I went to see
My First Sleeping Beauty
. Harriet was entranced and still remembers scenes and having to shout to tell the reluctant prince to "Kiss her!"
Since then Harriet has started
ballet lessons
and is one year older. We were both looking forward to
My First Cinderella
at the
Peacock Theatre
. This production is a superb introduction to
theatre
and
ballet
.The auditorium was packed with excited
children
– some dressed quite spectacularly – but as the
curtain
rose there was complete silence...
Once again
Jane Wymark
narrated the story, scripted by herself and choreographer/director
George Williamson
, the music, of course, is by
Sergei Prokofiev
.
Jane Wymark
has a fabulous stage presence and encourages the audience to participate at the appropriate moments. The
script is pitch perfect
and the
dancers
were a joy to watch. The two
step sisters
played to the gallery with their
sibling rivalry
and unpleasantness and were very funny to watch dancing and behaving badly at the ball. The only time Harriet turned away was at the arrival on stage of the
Jester
but she soon relaxed and enjoyed his stunning – and acrobatic –
performance
. Cinderella and the Prince make a
visually captivating pair.


My First Cinderella
has two acts lasting half an hour with a 20 minute interval for visits to the loo and buying ice creams. At the end Harriet just sat there and wouldn't move. "
I don't want to go home. I want to see it again!
" Praise indeed!
Presented by the
English National Ballet
and
English National Ballet School
, the
My First...
concept will create another generation of
ballet
and
theatre
enthusiasts.
PWT rating:

♥♥♥♥♥
My First Cinderella
is on at the
Peacock Theatre
until 4 April when it then goes on its
UK tour
.