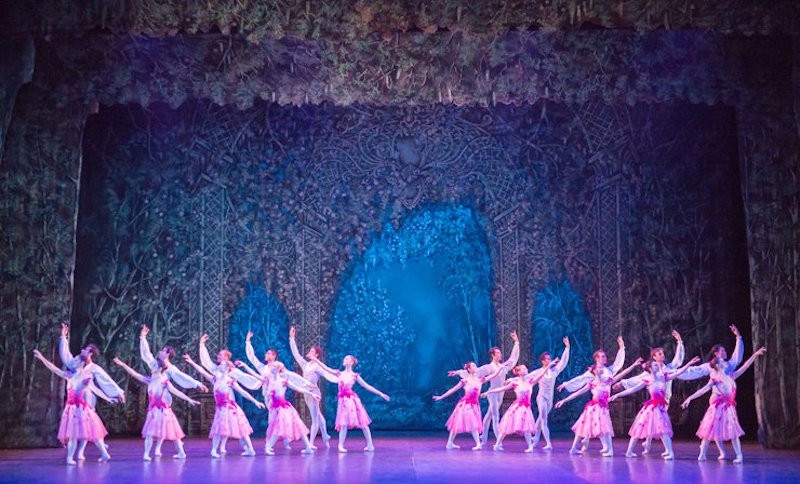 This Christmas season English National Ballet presents its acclaimed production of Nutcracker:
On a sparkling Christmas Eve in a frost-dusted Edwardian London, Clara and her enchanted Nutcracker doll discover a magical world where she battles with the Mouse King and meets a handsome stranger. As the air grows colder, Clara and her valiant Nutcracker take a hot air balloon ride across London to the glistening Land of Snow where her adventure really begins.
In a world of Edwardian elegance, Nutcracker brings to life the popular Tchaikovsky score featuring the Dance of the Sugar Plum Fairy and Waltz of the Flowers.
To coincide with Nutcracker, English National Ballet will host a range of workshops and events, aimed to provide a gateway into the world of ballet. Activities held in Milton Keynes, Liverpool, and London include on-stage workshops for all ages, Live Drawing, Family Events, and Behind-the-scenes Talks. Family Friendly performances of Nutcracker are on Tuesday 3 and Saturday 7 January (matinee performances).
Listings information:
Nutcracker
Milton Keynes Theatre
23 Nov 2016 – 26 Nov 2016
Box Office: 0844 871 7652
Tickets: £12 - £46.50
Nutcracker
Liverpool Empire
29 Nov 2016 – 3 Dec 2016
Box Office: 0844 871 3017
Tickets: £12 - £41.50
Nutcracker
London Coliseum
14 Dec 2016 – 7 Jan 2017
Box Office: 020 7845 9300
Tickets: £14 - £79.00
All tickets can be booked online.