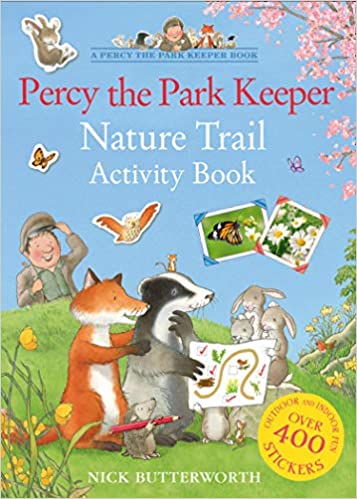 Nick Butterworth's Percy the Park Keeper celebrated his 30th anniversary last year and stars in his own TV series so it's a delight to review Percy the Park Keeper: Nature Trail Activity Book.
Discover nature with Percy the park keeper and his animal friends! A fun-packed spring and summer activity book from the bestselling creator of One Snowy Night. Learn all about spring and summer in this fun-filled nature activity book.
Percy and his animal friends are here to guide your child on an amazing discovery of plants, birds, animals, insects and more. Including wildlife facts and photos, nature-spotter guides and exciting creative projects including bark rubbing and adding stickers to leaves to make funny faces – as well as more than four hundred stickers – this book is bursting with indoor and outdoor fun for all the family! Perfect for young nature lovers.
PWT rating: ♥♥♥♥♥
Published by HarperColins and available from book shops and Amazon:
Percy the Park Keeper Nature Trail Activity Book: Packed with fun things to do - for all the family!