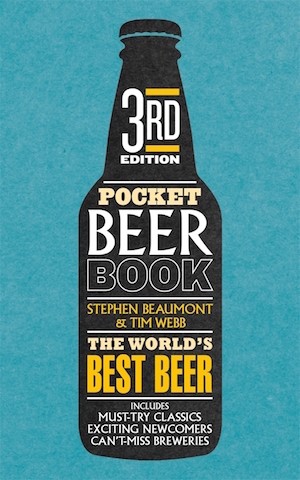 An essential guide and a great stocking filler: The Pocket Beer Book by Tim Webb and Stephen Beaumont, now in its third edition, will delight those who take the ale drinking seriously.
The first section introduces the authors' beer philosophy and the three new categories of special merit: Iconic Breweries, Can't-miss Breweries and Breweries to Watch, followed by Beer Styles, Suspect Styles & tenuous Trends and the Two Worlds of Beer.
Then the guide looks at beers in various areas of the world:
Western Europe
Scandanavia
Central and Eastern Europe
North America
Latin America
Australasia
Asia & The Middle East
Africa
Beautifully illustrated throughout and with a comprehensive index at the end as well as biographical details of contributors (there are many), the Pocket Beer Book leaves nothing to chance.
An ideal present and reference guide.
PWT rating: ♥♥♥♥♥
Pocket Beer 3rd edition: The indispensable guide to the world's beers
by Tim Webb and Stephen Beaumont and published by Mitchell Beazley is available from Amazon.