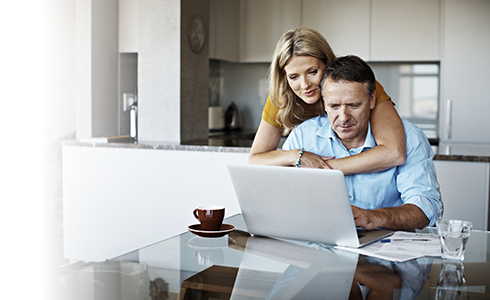 Travelling with an invisible disability can present a host of challenges. From dealing with long queues to sorting out your medication, there are many things you will need to consider for your next trip. Fortunately, there are ways that you can make the process smoother, meaning you can arrive at your destination relaxed and ready to enjoy yourself.
Here are some top tips to make travelling with an invisible disability easier.
Make a Plan
Proper planning is crucial for any trip at home or abroad. Give yourself plenty of time to do your research and make your holiday plan of action. First, consider each step of the holiday: getting to the airport, flying, making your way to the hotel and back again.
Make a list of things you will need for each step and consider any potential difficulties that might arise. Then, for each, consider what you might need to simplify the process.
Allow Plenty of Time
There's nothing worse than being in a rush – it can throw a wrench into even the best-laid plans. So leave plenty of time to allow for any hiccups arriving at the airport, such as traffic jams or delayed buses and trains. Allowing yourself plenty of time will take the high-stakes pressure off and ensure you start your trip off right.
Know the Laws in your Destination Country
If you are taking any medications with you, it is good to fully understand the laws on taking prescription and over the counter drugs to your destination country. For example, some common medicines in the UK are banned or restricted in other places, so to ensure you don't get held up at the airport, you should cross-reference your medications with the laws.
Do this well in advance, particularly if the medication you require is essential – you may have to amend your travel plans if you can't travel with vital medicines.
Travel Insurance
Travel insurance can help give peace of mind that any unexpected medical expenses abroad will be covered, and you won't be left with a hefty bill. Research the travel insurance available to those with pre-existing conditions. For instance, Staysure offer specialist insurance for holiday-makers of any age and cover a vast range of pre-existing condition cover.
Tell People What You Need
Be prepared to advocate for yourself as you travel. Get in touch with the travel company, airline and hotel in advance to let them know what your requirements are and find out how they can accommodate you.
You could also consider letting people know as you travel that you have special requirements as a reminder and in case of emergencies.
Learn Key Phrases
If you are travelling to a non-English speaking country, it helps to note a few key phrases that may come in useful as you travel. In addition to greetings, directions and other important phrases, learn how to ask for help specifically related to your disability and things like where the nearest hospital or pharmacy is located. There are many online guides to help you get started.
Final Thoughts
Travelling with an invisible disability can be challenging, but with a bit of extra planning and forethought, there is nothing to stop you from having an excellent, stress-free experience. The key is to ensure you have prepared thoroughly for the process and understand what additional steps you need to take throughout. Most importantly, remember to have fun and enjoy your holiday.