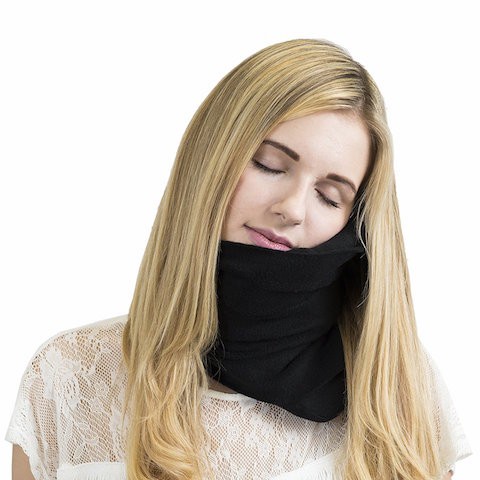 Having seen the videos on Facebook, I eventually met the Trtl (pronounced turtle) Travel Pillow in real life at the Amazon Wishlist event last week.
I tried one on and was immediately impressed by the comfort and support it offered.
The secret of the Trtl Travel Pillow is the internal support system, hidden in the super soft fleece. Perfect for travellers and, so I heard, parents getting up to feed babies in the night!
The Trtl Pillow is scientifically proven to hold the head and neck in a better ergonomic position than a traditional travel pillow. The Strengthened Ribs provide scientifically proven head and neck support while the Super Soft Fleece and foam is stretched to create a comforting hammock effect. The Patented Design fits any neck shape, jaw and shoulder All this combines to give you the most comfortable sleep possible on the move.
The Trtl Pillow is really light and easy to wear:
Separate the velcro and extend your Trtl Pillow
Position Trtl Pillow internal support wherever is most comfortable – either side or under your chin
Wrap and Nap! Wrapping tighter will give you more support
I am looking forward to using this on my travels.