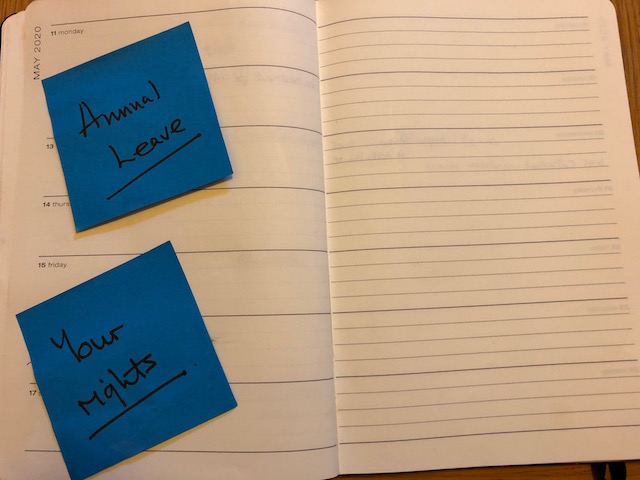 As COVID-19 continues to hit businesses, some employers are asking their employees to take annual leave now. And while taking time away from work is important because it helps you rest and keep healthy; employees don't want to use up their holiday just to be in the confinement of their homes. So, what are your annual leave rights? money.co.uk shares what you need to know if your plans for annual leave have been changed because of the pandemic.
1. Can you refuse to take annual leave now?
The short answer is no. Your employer has the right to tell you when to take your annual leave. But they need to give you notice. And this must be twice as long as the amount of leave your employer wants you to take. Although this is probably not how you envisioned spending your annual leave, the UK Government has said that employers, employees and workers should be as flexible as they can about holiday during the coronavirus pandemic.
2. Can your boss make you take annual leave if you are furloughed?
If you have been furloughed as part of the UK Government's Coronavirus Job Retention Scheme, your employer can still ask you to take some holiday. But they'll have to pay you your regular salary, instead of the 80 per cent rate covered by the furlough scheme.
3. Can you carry over your holiday time?
If you haven't been able to take all your leave this year because COVID-19, you may be able to carry over the leftover holiday into your next holiday year. A temporary law to deal with the coronavirus impact says you can carry over a maximum of four weeks of unused holiday from this year into your next two "eave years". If you think you might be able to benefit from these rules, then speak to your employer to see what you are entitled to.
If you leave your job or you're dismissed and you've carried over paid holiday because of COVID-19, any paid holiday you didn't take has to be added to your final pay.
4. Can you choose flexible working instead of annual leave?
If your employer wants you to take time off now, but you want to continue working, you might be able to agree to flexible working options with them. What this looks like will vary depending on the kind of work you do. For some, this might mean you agree to a timetable of part-time work.
If you are directly employed, you may have a legal right to ask your employer for flexible working arrangements. This involves a process called making a "statutory request". If you cannot or do not want to make a statutory request, your employer might have their own flexible working scheme in place. So, it may be something you can talk about with them.
5. What should you do if you feel your employer hasn't treated you fairly?
If you feel your employer treated you unfairly, you can raise the issue with them by putting in a grievance at the government's Arbitration, Conciliation and Arbitration Service (ACAS). You can get free, confidential advice by calling the ACAS helpline on 0300 123 1100. The helpline is open Monday to Friday, 8am to 6pm.
The personal finance experts at money.co.uk have launched a dedicated coronavirus hub to support people worried about their finances during the crisis;https://www.money.co.uk/guides/coronavirus