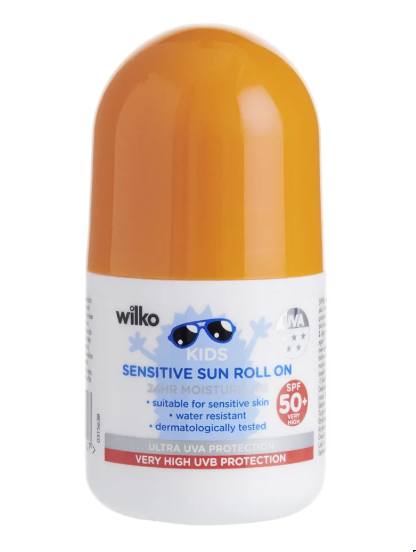 I have been so impressed with the sun protection products from Wilko. We tested these out when in Margate during the highest temperatures and lots of sun exposure on the beach and neither Harriet or I had even a patch of redness.
Harriet is not usually happy applying sun protection creams but the Wilko one with the roller applicator was an instant hit. While we were away by the seaside temperatures hit the 30s and the sun was relentless. The Factor 50 cream kept her skin protected as she dashed in and out of the sea and played on the beach.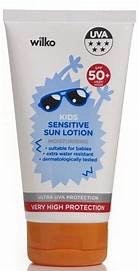 I was initially wearing the Factor 15 which was perfect for me but I used the SPF50 on my face and later on my body when the sun was at its strongest. The cream leaves the skin feeling silky soft afterwards.
The Moisturising Aftersun Spray with Aloe Vera helps to restore natural moisture levels and calm the skin after sun exposure. I just used it as I would any cream at night after a shower. The non-greasy formula is easily absorbed and leaves the skin feeling soft and smooth.
These products are dermatologically tested and are excellent value for money. Highly recommended.
PWT rating: ♥♥♥♥♥
For amounts to use – it's always more than you think – check here.
The Wilko range includes:
Wilko SPF 50 roll-on suncream £3.50/50ml
Wilko Kids Sun Sensitive SPF 50 £3.50/150ml
Wilko Moisturising Sun Lotion SPF 15 £3.50/200ml
Wilko moisturising Sun Spray SPF 50+ £3.50/200ml
Wilko Moisturising After Sun Spray £2.50/200ml