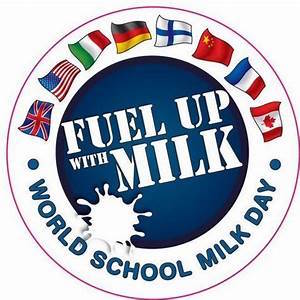 To mark World School Milk Day 2020 on Wednesday 30 September, TV's Dr Hilary Jones has called for more government action to ensure that schools and nurseries across the UK are able to access the free healthy milk to which their pupils are entitled.
Regularly drinking milk has numerous health benefits for children – including in reducing obesity – yet millions could be missing out.
Free healthy milk is available to children of different ages in the UK through a number of different government programmes. Unfortunately, far too many schools and nurseries are unaware of the different available programmes that could be giving their pupils free milk.
Some of these programmes include:
The Nursery Milk Scheme – All children in England, Wales and Scotland under the age of five are eligible to receive a free 1/3rd pint of milk provided they attend an early years setting for two or more hours a day.
European Milk Scheme – All children in UK schools are eligible to receive subsidised milk with the European Union providing a subsidy of 2.4p per 1/3 pint, with an additional 1p top-up by the Department for Environment (Defra) for children aged five to 11 years old. Figures suggest that nine million children could be eligible yet only an approximate 1.5 million are currently accessing the milk through this scheme, just as the government looks to review it.
Free School Meals include the offer of a glass of milk each day along with a meal, and is a Department for Education-administered means-tested scheme for children in low-income households.
Dr Hilary Jones said: "Regularly drinking milk could improve health outcomes for children and yet millions are missing out through a simple lack of awareness.
"There are numerous programmes available for children in schools and nurseries to access free healthy milk and yet the take up is shockingly low.
"To mark World School Milk Day 2020, the government needs to make sure that UK schools and nurseries are aware of the different schemes that exist, and do more to encourage them to take the next step and sign up so that millions of school children across the country are able to drink free healthy milk."
If you think your child is missing out on free milk check with their school or nursery.
Find out more from the School and Nursery Milk Alliance.