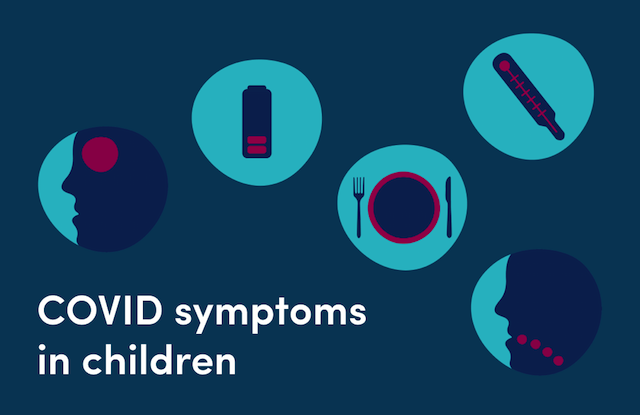 According to research from the COVID Symptom Study app over half (52 per cent) of children school aged children (those under the age of 18) who tested positive for COVID don't log any "adult" classic symptoms (cough, fever, anosmia) in the week before and after the test. In addition, a third (33 per cent) of children who tested positive for COVID never logged any of the 20 symptoms listed in the App suggesting many children are asymptomatic.
With children now back at school it is important that parents and teachers are aware of all the symptoms that children might present with to make the right decision when it comes to sending them back to the classroom.
The research highlighted that children display a different range of symptoms compared to the overall adult population.
The top five symptoms in school aged children who test positive for COVID are:
fatigue (55 per cent)
headache (53 per cent)
fever (49 per cent)
sore throat (38per cent)
loss of appetite (35 per cent)
This was different compared to the app's data on adults: fatigue (87 per cent), headache (72 per cent), loss of smell (60 per cent), persistent cough (54 per cent) and sore throat (49 per cent).
In addition to this, research from the app has also found that one in six (15 per cent) children who test positive for COVID also present with an unusual skin rash.
The COVID Symptom Study App was developed and is managed by health science company ZOE. Research using data from the app is being undertaken by academics at King's College London. The findings are based on the data from 198 children with positive tests and roughly 15,800 negative tests, making it currently one of the largest studies of COVID positive children in the UK.
The COVID Symptom Study app allows parents to log the health of their children with its multiple profile setting. Currently the app has nearly 250,000 children on the app, but in order to help increase the accuracy of hotspot detection and help to further research the symptoms in children, more children are urgently needed. The app is available to download from the Apple App Store and Google Play Store.