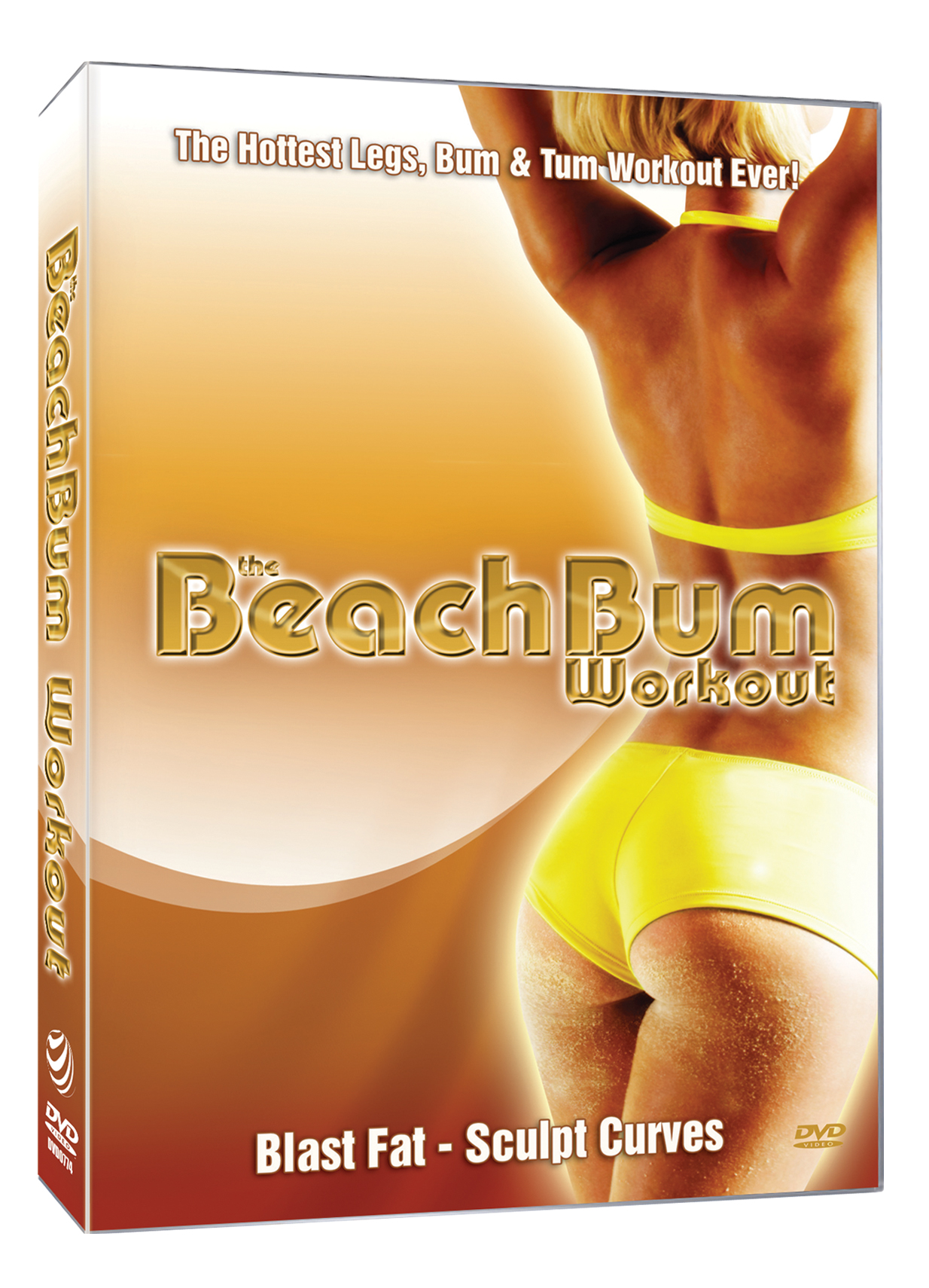 If you're feeling sluggish after a long winter and a disappointing spring, take action now with The Beach Bum Workout DVD. The workouts are suitable for the beginner or more experienced exerciser and both levels are shown simultaneously on screen.
The Beach Bum Workout was designed by international fitness instructor Jackie Diss. Divided into three 20-minute sections, the DVD also contains a tutorial showing you exactly how each move is performed. The Beach Bum Workout incorporates a series of steps to help you lose fat and sculpt curves through an effective mix of calorie burning cardio exercises, conditioning and a healthy eating plan.

Carried out regularly these exercises are designed to give you a kick-start into a slimmer summer shape.

As an extra incentive each DVD includes a free guest membership to LA Fitness gyms plus a £50 Airtours voucher. And to make sure you really look the part on the beach there's a section, Suits you, on the best style of swimwear for different body shapes.
For a chance of winning a copy of The Beach Bum Workout DVD just answer the following question:
Who designed The Beach Bum Workout exercises?
Send your entry by 6pm Friday 20 June. The senders of the first eight correct emails opened at random with receive their copy of The Beach Bum Workout from ILC Media.

The Beach Bum Workout DVD is available from Amazon, to order a copy click the link below:
The Beach Bum Workout DVD