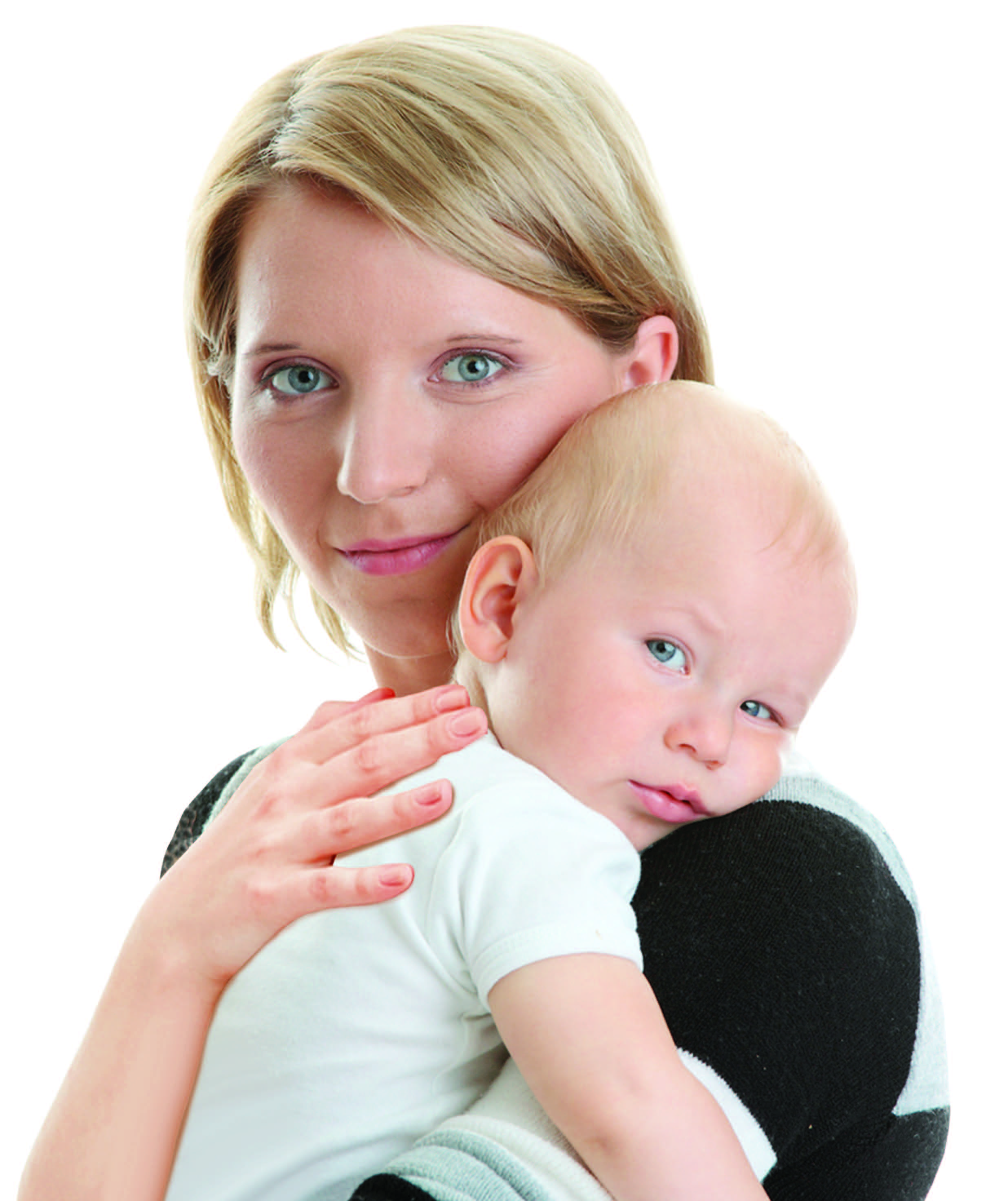 A study* has reviewed the evidence to see whether symptoms of post-natal depression, and also depression during pregnancy, may be reduced by taking regular omega-3 supplements (the special fats found in some marine foods such as oily fish).
The first few weeks after giving birth can be exhausting for new mums, but for those who go on to develop post-natal depression, the situation can be completely overwhelming. Eating well during pregnancy and after giving birth is important for the baby's development, but also for keeping new mums healthy.
A simple step such as taking a supplement containing the omega-3s, EPA and DHA, seems to be an effective way to help manage some of the debilitating symptoms of depression that some women may experience with their new born.
Check out my top lifestyle tips for keeping well after giving birth:
Simple snacks – Make sure that you have enough energy to deal with the demands of healing yourself and looking after a newborn. It might seem easy to reach for a chocolate bar or a bag of crisps but go for a more nutrient-rich snack. Easy snacks could be a sandwich with a protein-rich filling like sliced meat, fish or egg; peanut butter and oatcakes, a handful of almonds or other nuts, or canned soup and a yogurt
Take up offers of help – People genuinely want to help when there's a new baby on the scene, even if this is holding baby for ten minutes while you get a much-needed shower. If your helpers have a bit more free time, perhaps they could help by batch cooking some meals that you can pop into the freezer for those days when looking after baby takes up every minute and there's no time to cook.
Drinking plenty – You need to replenish fluids, especially if you are breastfeeding. Have plenty of water throughout the day, but if you fancy a hot drink, tea, coffee or low-calorie hot chocolate are all good choices. Up to 200mg caffeine (about four mugs of tea or two cups of coffee) is safe if you are breastfeeding, or choose decaffeinated drinks or herbal teas.
Nutrients – Having a balanced diet is important for everyone but after giving birth, a daily multi-vitamin and multi-mineral supplement is a simple way to make sure you're getting the nutrients you need. If you don't take a multi-vitamin and multi-mineral supplement, definitely take a vitamin D supplement as Government advises a supplement containing ten micrograms vitamin D per day for adults, especially if you are breastfeeding. Taking ten micrograms vitamin D per day will ensure both you and the baby are getting enough.
Get physical – If you feel a bit down, it can really help to get out and about. Take yourself and your baby out for a walk to get some fresh air and a bit of gentle exercise.
It's good to talk – A problem shared is a problem halved. Speak to your partner, family or friends about how you are feeling about being a new mum. Or join a breastfeeding group or mum and baby class to meet people sharing the same experiences.
Dr Carrie Ruxton is from the Health and Food Supplements Information Service (HSIS). For more information on vitamin, mineral and food supplements visit HSIS.
*Hsu MC et al. (2018) Omega-3 polyunsaturated fatty acid supplementation in prevention and treatment of maternal depression: Putative mechanism and recommendation. J Affect Disord. Oct 1;238:47-61.