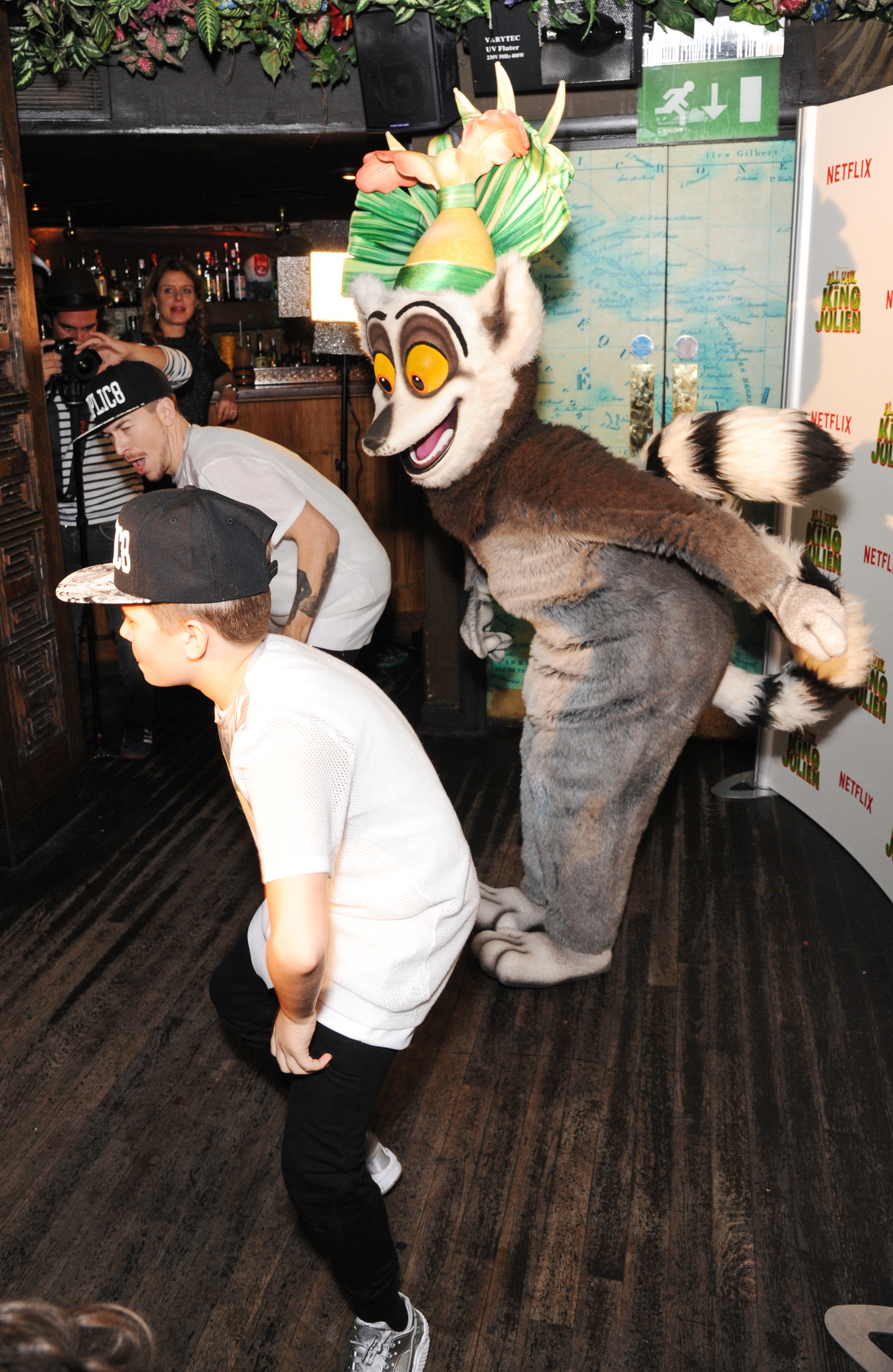 Netflix obviously like to party in style – just like King Julian – as we were invited to the screening of the first two episodes of ALL HAIL KING JULIEN which also included a dance lesson for the children attending. Harriet and her friend Sam were a little daunted at the beginning seeing King Julien in "person" but they gradually relaxed although not enough to try the dance routine led by Got to Dance winners Duplica8 and King Julien.
With lots to eat and drink including jungle-inspired "mocktails" for the junior guests, the afternoon was a huge success and judging by the reactions of the children watching the first two episodes of the latest Netflix original, ALL HAIL KING JULIEN is another winner.

ALL HAIL KING JULIEN starts today with the first five episodes available to Netflix members.
Keeping tune with the dance-crazed taste of its lead character, the humour of ALL HAIL KING JULIEN is backed by a pulse-pounding original score that includes a brand-new, infectiously upbeat theme song. The series features a talented voice cast that includes television legend Henry Winkler (Happy Days) as Julien's regal predecessor, Uncle King Julien, alongside Emmy-winning actor Danny Jacobs as King Julien, Andy Richter (Conan, Arrested Development) as Mort, Kevin Michael Richardson (Family Guy) as Maurice, and India de Beaufort (One Tree Hill) as Clover, the king's special-ops expert.
ALL HAIL KING JULIEN joins the hit series Turbo FAST in a growing lineup of Netflix original animated productions from DreamWorks Animation.

PWT rating: ♥♥♥♥♥
Netflix offers one month's free subscription.