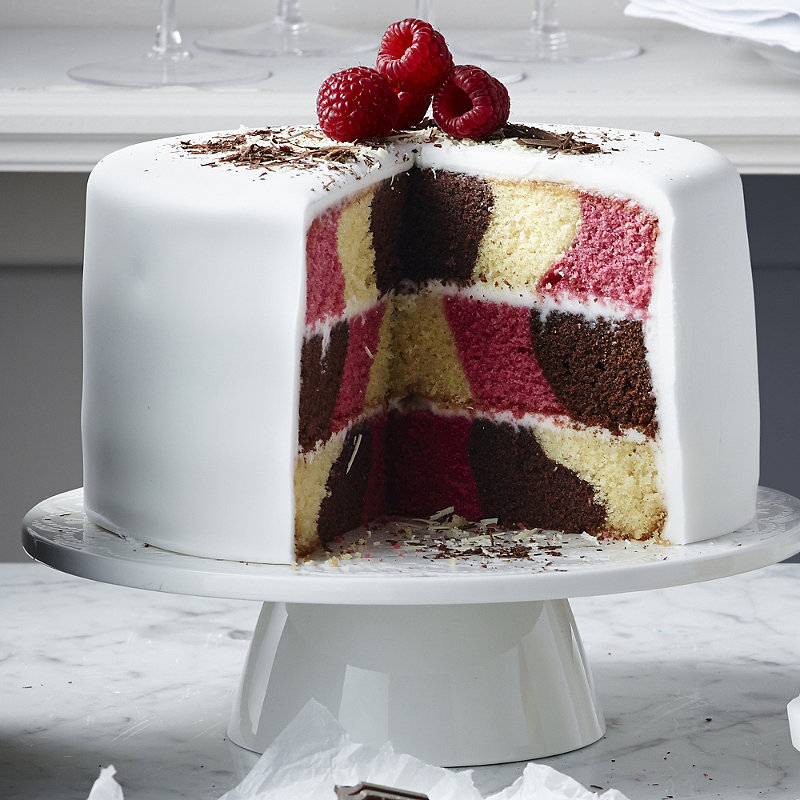 Multi-coloured cakes seem to be the fashion now and I've been with Olivia as she weighed out portions and baked each layer for a special birthday cake for Harriet.
So when it came to Olivia's birthday, I wanted to surprise her – but without so much time consuming hassle. Luckily for me, I'd been sent the Wilton All-Occasion Checkerboard Cake Pan Set from Lakeland. This comprises three non-stick coated pans, a dividing ring and full instructions.
To make like even easier for myself, I just did two colours for two layers and I made each one separately rather than dividing the mixture. Obviously you can chose your colours to match the occasion, or the recipient's favourites.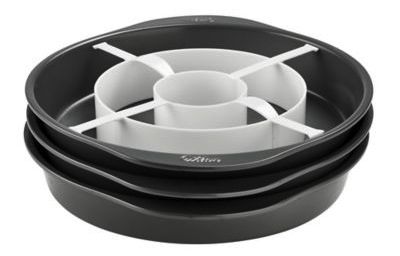 All you do is place the dividing ring in the first pan and fill the inner and outer rings with one colour and the middle ring with the other. Remove the ring using the easy-lift handles, reverse the colour order the second pan then repeat for the third if you are using three. For three colours or flavours, just alternate the placement of the mix in each layer.
When to cake layers are cooked, let them cool and then stack before decorating.
Cake tins are easy to clean in hot soapy water – ready for the next culinary masterpiece.
PWT rating: ♥♥♥♥♥
The Wilton All-Occasion Checkerboard Cake Pan Set is available from Lakeland currently on offer at £14.21.