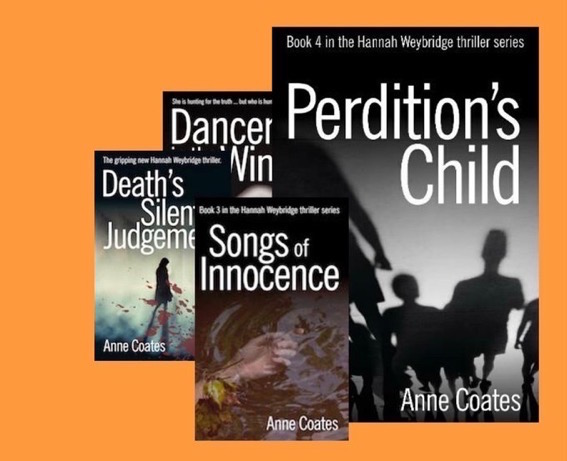 For the sixth year running authors are supporting BBC Children in Need with Children in Read. This year there are books from over 200 authors to bid for and the auction is live until
All four of my Hannah Weybridge series: Dancers in the Wind, Death's Silent Judgement, Songs of Innocence and Perdition's Child are available as one lot: number 20.
These are signed copies which can include a personal dedication. Perfect for a birthday or Christmas present or as a treat for yourself.
Published by Urbane Publications, the books are set in the 1990s and involve freelance journalist and single mother, Hannah Weybridge, investigating suspicious deaths from prostitutes to charity workers, from young Asian girls to older Australian men. Hannah is determined to get justice for victims, to find the perpetrators and make them pay but in doing so finds her own life is at risk and there are some powerful people behind the scenes who will stop at nothing to protect
The bidding has begun and there are 61 days left.