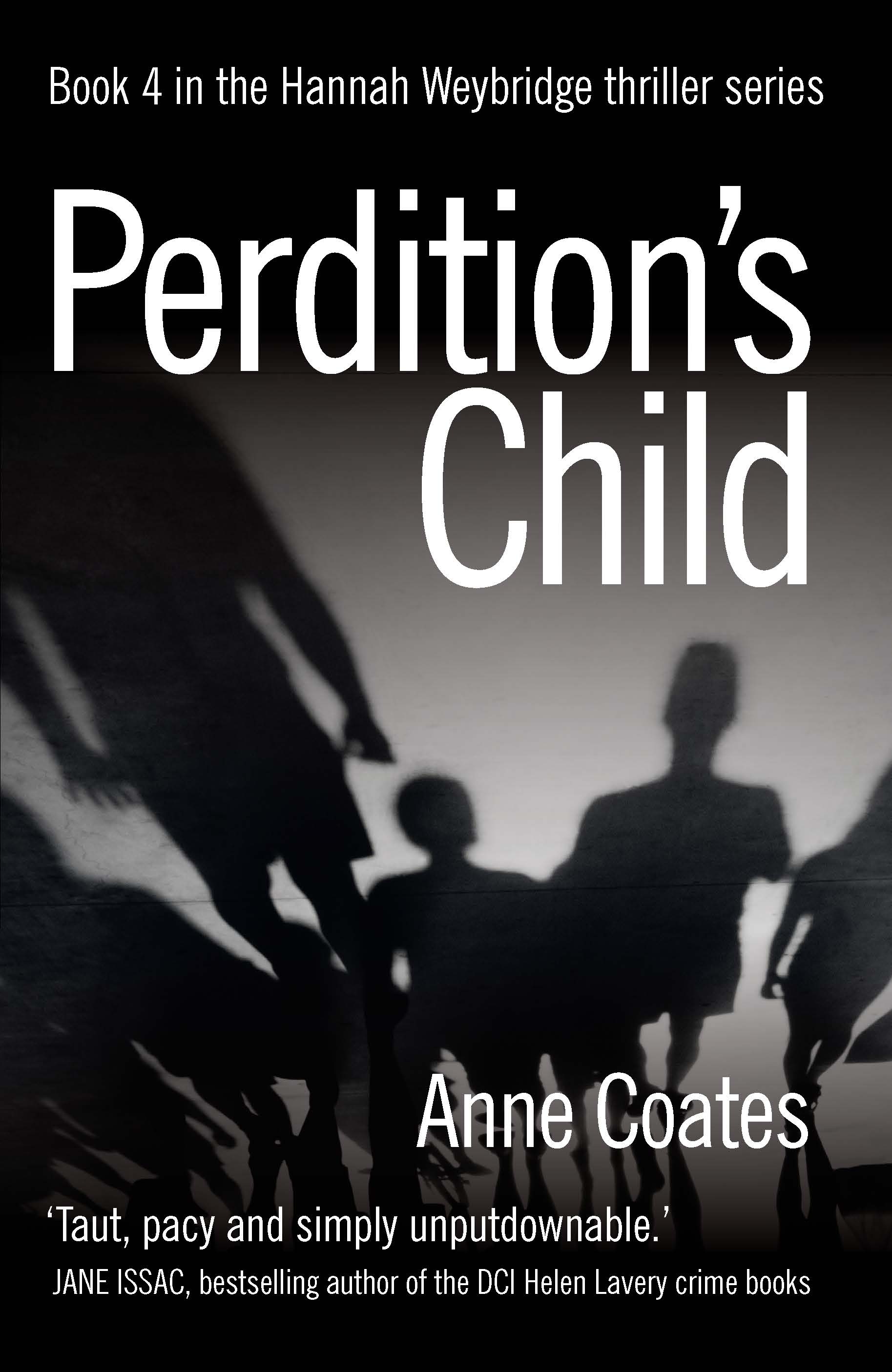 To celebrate Mothering Sunday on 22 March, we are offering one lucky reader a copy of Anne Coates' latest crime novel, Perdition's Child to be signed for someone you love – or yourself!
Perdition's Child is the fourth book in the Hannah Weybridge crime thriller series. Set in the 1990s, the series features Hannah, a single mother who works freelance for a national newspaper.
Her investigations which range from the murder of prostitutes, the death of her close friend and the murder of a young Asian student are far-reaching and upset the powers that be but she is fearless in her pursuit of justice even when her own life is threatened.
She juggles work with motherhood plus for there is a dash of romance.
In order or publication the previous books are:
Dancers in the Wind - a gripping crime thriller (Hannah Weybridge)
Death's Silent Judgement (Hannah Weybridge)
Songs of Innocence (Hannah Weybridge)
All are published by Urbane Publications and are available from bookshops and Amazon and other online stores. Kindle version are also available and the first two are on Audible.
To be in with a chance of winning a signed copy just answer this question:
What is Hannah Weybridge's profession?
Please write Mothering Sunday in the subject line of your email and include all your contact detials plus the name of the person you would like the copy dedicated to.
The winner will be the sender of the first correct email opened after 7am on Monday, 16 March, 2020. Only one entry per household. UK only.