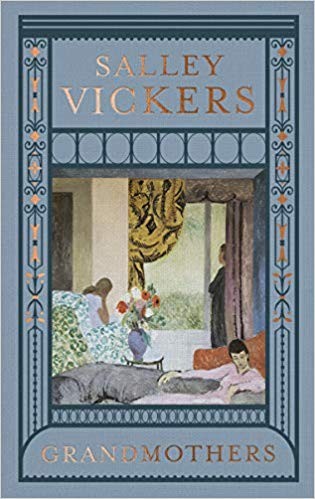 Grandmothers by Sally Vickers is a beautifully written, witty and totally absorbing novel which looks at family relationships from the point of view of three older and very different women.
Elegant Blanche, financially secure widow with a difficult relationship with her son and daughter-in-law who stope her seeing her beloved Lizzie after driving her and her brother home after having drunk wine.
Waspish Nan, who had an amicable parting from her husband who is gay and lives abroad, has a secret creative life and adores her grandson Billy whose parents have separated.
Bookish Minna who lives in a shepherd's hut, dreams of a past love and befriends a young girl, her surrogate granddaughter.
Life brings these three together in different ways and each is subtly affected by the relationships. The narrative throws light on on the various family dynamics and dilemmas with a keenly observant eye and in sometimes surprising ways. Grandmothers will make you think about your own family relationships and will bring a smile or two to your face as well as a tear, perhaps, at the ending. There are some fabulous scenes depicted with wry humour and poignancy.
Sally Vickers' writing is exquisite and I absolutely loved this book. It was on my wish list and `i was given it for Christmas. Having read it in two sittings I would happily read it again – and I wouldn't say that about many novels. A book to cherish.
PWT rating: ♥♥♥♥♥
Published by Viking Grandmothers
by Sally Vickers is available in hardback (paperback publication September 2020) and is currently of offer on Amazon.