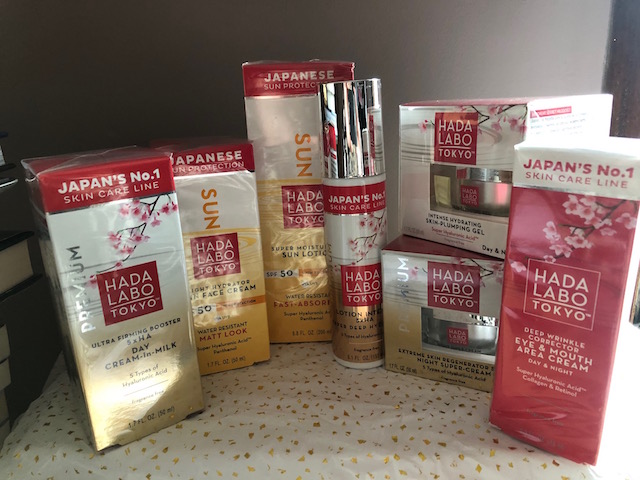 I have written before about how I love using Hado Labo Tokyo™ skincare range.
I continue to use these fabulous products recently adding the 5 x HA Day Cream-in-Milk. I couldn't believe how little you have to use for overall facial coverage which leaves your skin feeling marvellous. If you do take too much do my usual trick and work it into the backs of your hands – they'll feel amazing afterwards.
Ever since I began writing about heath and beauty (many years ago) for magazines, I've harped on about the importance of sun protection. Since then the incidence of skin cancer – melanoma – has increased exponentially and is now the fifth most common cancer in the UK with more than 2300 people dying from it every year. Everyone can reduces their chances of melanoma by taking reasonable precautions like avoiding the sun during peak hours 11am to 3pm and wearing a high factor (SPF) sun cream. I found the Hado Labo Tokyo™ sun care range to work effectively for me and would highly recommend it.
All of these products can be found online and in Superdrug Stores which currently is running a third off discount on prices. Each would make a lovely addition to a Christmas stocking – or buy the complete range for a perfect present.
PWT rating: ♥♥♥♥♥