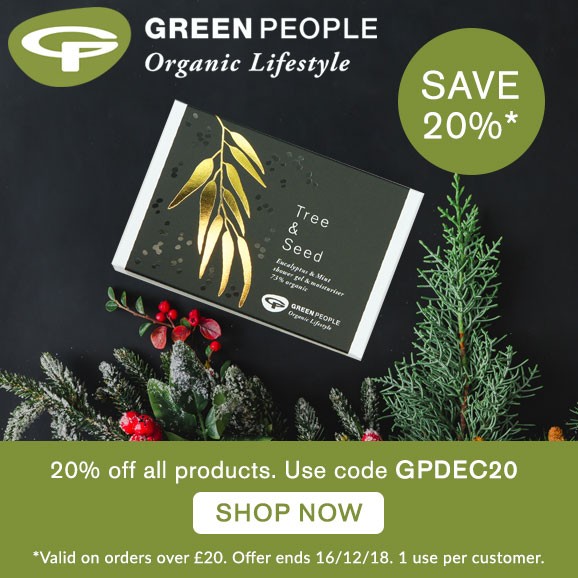 At Parenting Without Tears, we've been recommending Green People products since 2007 – from Body Vitamin fixes to sun protection.
So we are delighted to share with you a special discount code which you can use until 16 December, 2018
Click here on Green People and use the code GPDEC20 for a discount of 20 per cent on orders over £20 on their complete range of skincare and children's products.
These products make great presents and stocking fillers.