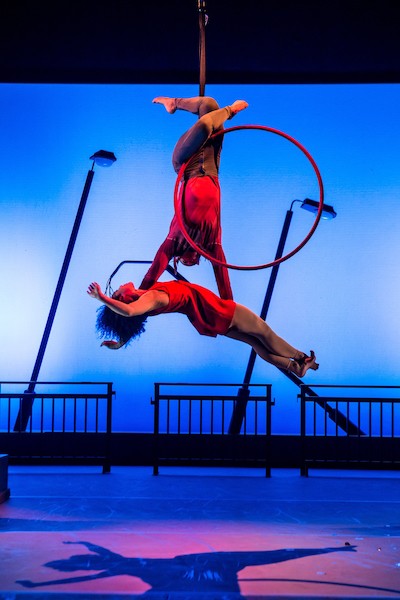 This is Jungle Book as you've never seen it before. Forget Disney, this is a production for the 21st century reimagined in a refreshing and exciting way by award-winning Metta Theatre at the London Wonderground at Southbank Centre.
Last year we reviewed Metta's adaptation of their adaptation of The King of Tiny Things so we were interested to see how Jungle Book would fare in their hands.
We were not disappointed. This new version of Kipling's classic tale features street dance, spoken work and puppetry and is a brilliant – sometimes breath-taking – example of physical theatre.
Jungle Book is transposed into a contemporary urban jungle of fleet-footed Wolves, street dancing Monkeys, a beat-boxing bin man Baloo and graffiti artist Bagheera. Kipling for the here and now, this production will simultaneously astonish with its physical virtuosity and challenge with its politics.
Metta Theatre, known for powerful visual storytelling and exploration of multi-cultural stories often from a female perspective, has reimagined Mowgli on her search for identity and belonging. She is vulnerable, isolated and trying to find her place in an alien environment.
The story transcends boundaries and certainly the audience we were part of appreciated the performance. Aimed at adults and children aged eight plus (younger children are admitted), Harriet aged six, but a season theatre-goer, loved the show as did Olivia who studied drama.
I was intrigued by the way an urban jungle was created – a stark forest of streetlamps disguising circus equipment on which these recognisably human animals cavort and contort themselves.
The show uses street dance and circus to explore the search for identity and belonging in contemporary multi-cultural Britain. The diverse and multi-skilled cast includes the UK's leading dancers and circus performers.
PWT rating: ♥♥♥♥♥
Adapted and directed by Poppy Burton-Morgan, Jungle Book runs until 28 August, 2016.