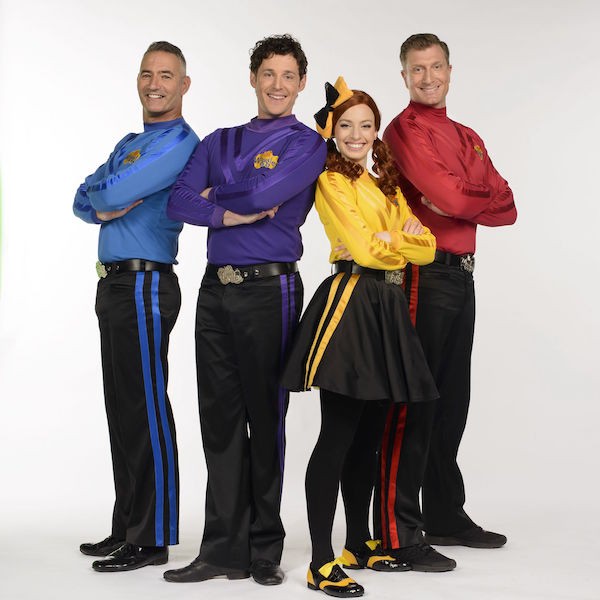 Australia's most successful family entertainment group, The Wiggles, is coming to the UK and Ireland for the first time in five years! Emma, Lachy, Simon and Anthony are so excited to be touring England, Ireland, Scotland and Wales this July and August. They will be bringing some familiar wiggly friends with them too, including Dorothy the Dinosaur, Captain Feathersword, Wags the Dog and Henry the Octopus!
Emma will be delighting fans with her Irish and ballet dancing and there'll be Highland dancing too with Anthony as he plays his bagpipes. Join Simon for the fun of "Simon Says" and if Lachy falls asleep, don't forget to call out "Wake up Lachy!"
The Wiggles have been entertaining children around the world for over 26 years and The Wiggles Big Show will feature some of their best loved songs including Hot Potato, Fruit Salad, Do the Propeller and Rock-A-Bye Your Bear and Five Cheeky Monkeys.
Make sure you grab your tickets now as they're selling like Hot Potatoes!
Parenting Without Tears has one family pass to a venue of your choice to be won. Just answer this question:
Which instrument does Anthony play?
Please write Wiggles in the subject line of your email and include all your contact details and choice of venue. Only one entry per household.
This competition is now closed.
The winner will be the send of the first correct email opened at random after 12pm on Tuesday 20 June, 2017.
| | | | |
| --- | --- | --- | --- |
| DATE | TIME | VENUE | WEBSITE |
| Wednesday 26 July | 11:00 & 14:30 | St Albans Arena | |
| Thursday 27 July | 14:00 | Hawth Theatre, Crawley | |
| Saturday 29 July | 14:00 | Saffron Hall, Saffron Walden | |
| Sunday 30 July | 14:00 | Anvil, Basingstoke | |
| Wednesday 2 August | 11:00 & 14:00 | Birmingham Town Hall | |
| Thursday 3 August | 11:00 | Birmingham Town Hall | |
| Friday 4 August | 14:00 | The Lowry Lyric Theatre, Manchester | |
| Saturday 5 August | 14:30 | Venue Cymru, Llandudno | |
| Sunday 6 August | 14:30 | St David's Hall, Cardiff | |