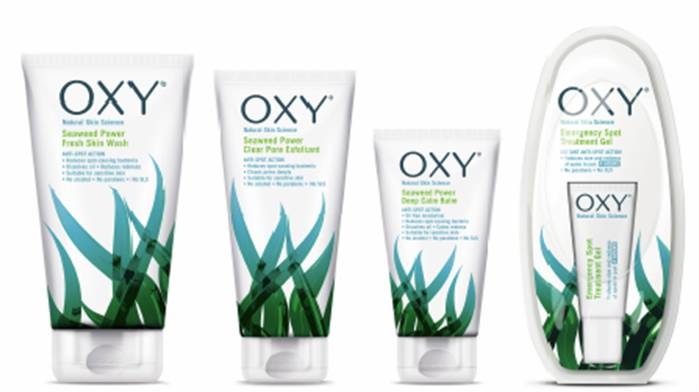 Oxy
is a unique
anti-spot skincare range
containing naturally active seaweed, purified in the cold waters of the Atlantic and harvested from sustainable sources. Free from alcohol, parabens and SLS, the
OXY range
is an effective
daily treatment
for a fresh, healthy and smooth
complexion
.
Having used a number of
skin care products
in the past with the outcome of each one being quite
unsuccessful,
I was extremely pleased with these
OXY products
.
The
Seaweed Power Fresh Skin Wash
helped relieve my skin of trapped dirt and
excess oil
which, once used
twice daily
, began to
clear up
my skin noticeably.
The
Seaweed Power Deep Sea Balm
soothed my
skin
after having cleansed it, which was personally
extremely good
as it prevented the usual
agitation
of my skin post cleansing. The
Balm
also worked well as a
moisturiser
before applying
make-up,
without clogging up the skin too much once
make-up
was applied.
In addition the OXY blue light helped combat spots from the very early stages and before they actually became very visible. After three minutes held on one area, the blemish appeared
noticeably reduced
the morning after, in comparison to not having done any treatment at all.
Overall the OXY products were extremely good. I would definitely
recommend
them to anyone who feels as though they have
tried
numerous
skin care
products without success!
PWT rating
:♥♥♥♥♥
OXY products are available from Boots and independent pharmacies and online at www.oxy/co.uk
OXY Seaweed Power Fresh Skin Wash £5.99
OXY Seaweed Power Deep Sea Balm £5.99
OXY Clearlight Light Device £39.99