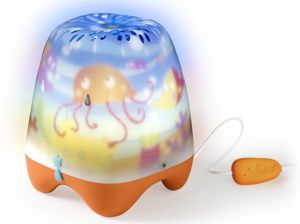 The Pabobo Dream Theater projects soothing light on the walls and ceiling to help children drift off to sleep calmly. After 45 minutes it turns itself off but if the the sleep mode is activated it will turn itself back on if the baby cries.
We had two Pabobo Dream Theaters to be won in our competition and here are our winners:
Nicola Heap, Brighouse
Allan Wilson, Edinburgh
Our thanks to Pabobo for sponsoring this competition.